Jenni Sakura is the sort of woman men dream about: raw, sexual, and real. There's an appealing rough edge about her, an honesty - yet despite that honesty she is difficult to pin down. More a fearless explorer of her own sexuality than straight Domme, she has ventured kink from every side, always pushing boundaries.
Below I've included some photos taken from her scene with Femme Fatale, where she explores a common fantasy: what would my girlfriend do if she caught me doing this? Would she punish me? Please?
Ms Sakura most certainly did lay on the punishment, a twisted mix of pleasure and pain.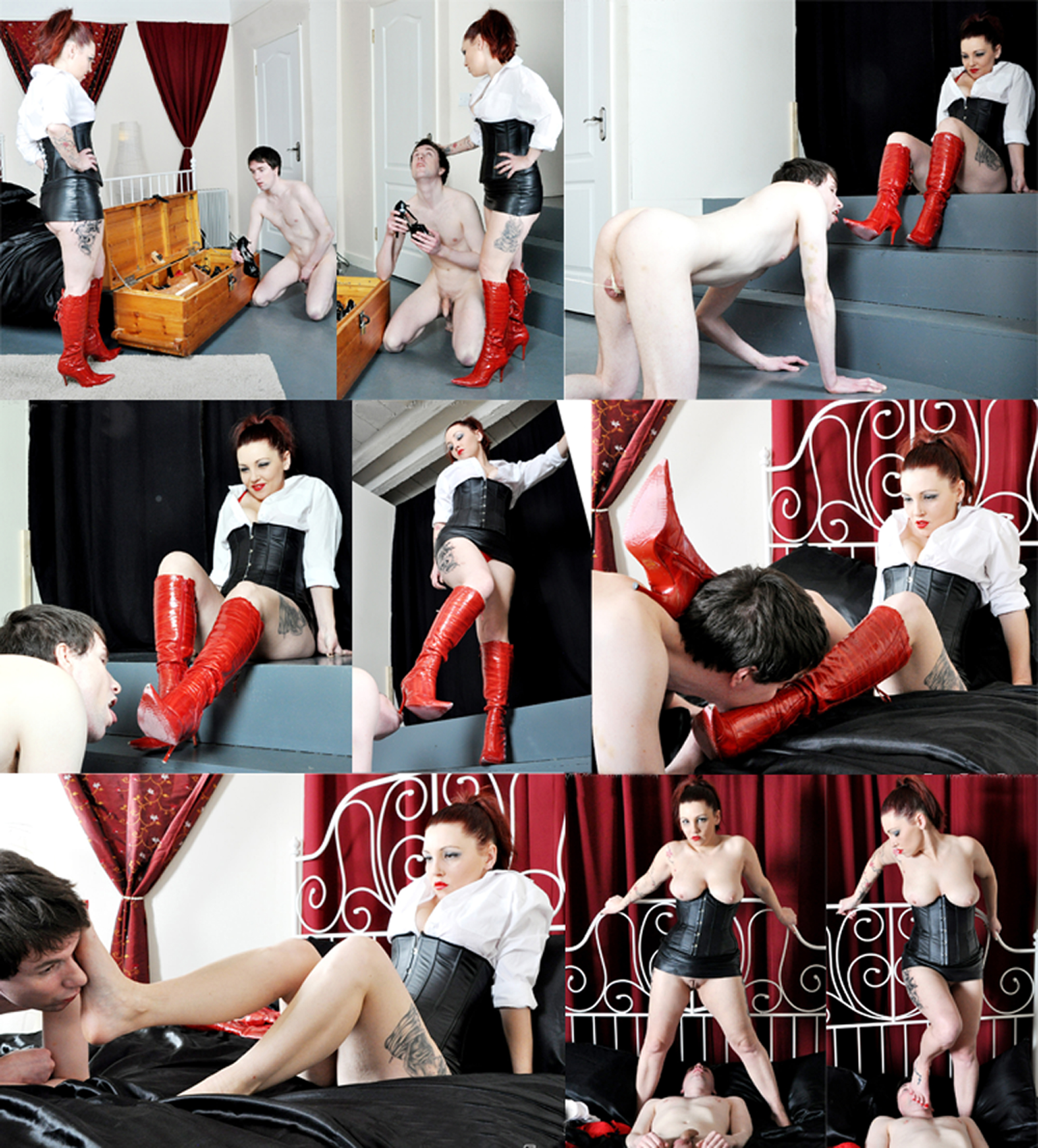 Yes, you may kiss her boots - but only while your balls are stretched as you reach for that prize. Yes, you may kiss her feet – but only while she stands on your chest. Yes, you may kiss her perfect, round bottom - but only with the full weight of it on your face. You get the idea.
As a special treat, I've also attached a few photos from Ms Sakura's modelling career, displaying the many other sides of our Femme Fatale. If you'd like to see more of this lady, just let me know. Grovelling fan mail never goes amiss!