Miss Miranda is a highly experienced and dedicated dominatrix. Her entirely private, multi-roomed, three-storey chambers are stocked with the finest equipment, a testament to her love of the craft. We left Femme Fatale Studios to film in Miss Miranda's playground. I wanted to show her in her element - not to mention, her toys are better! What you see is something exciting: raw session footage of an expert dominant in her personal chambers, with the most exquisite kit at her fingertips.
Scene 1 - Ultra Sounds
Nurse Miranda knows what's best for the patient. She swiftly brings him under control by binding him to the examination table and administering gas, then moves on to dilating his cock and ass before they are electrified. Will the patient provide a satisfactory sample for this strict rubber nurse?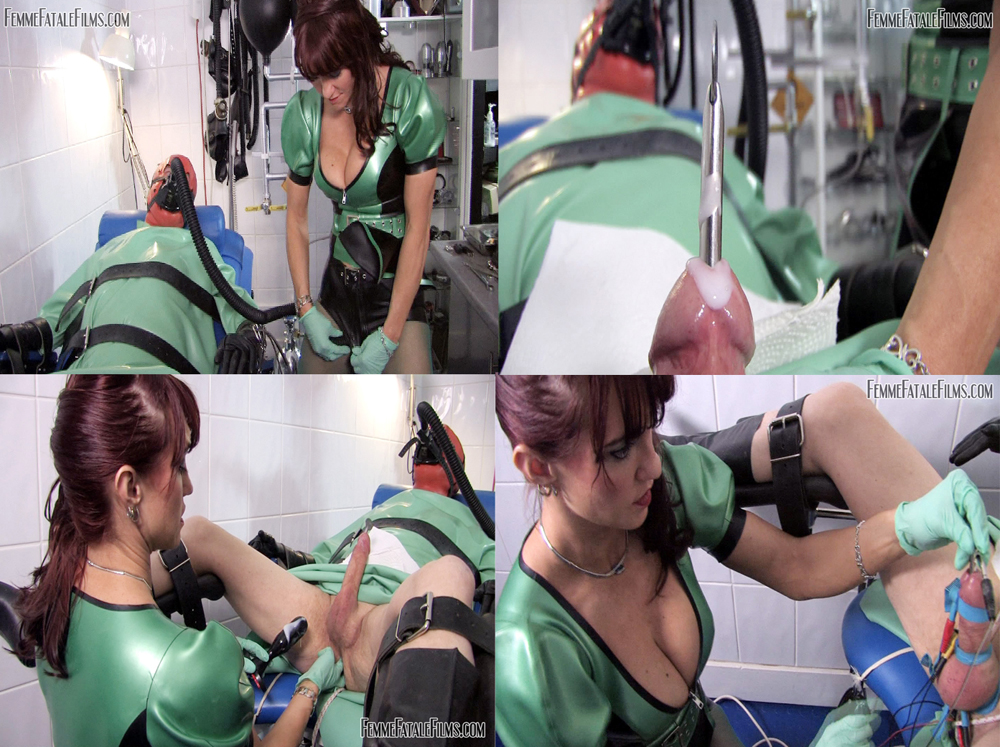 Scene 2 - Sensory Test
Miss Miranda amuses herself with the slave's nipples, while tormenting him with a description of what is to come. He will be suspended and helpless in a body bag, his cock and balls stretched in opposite directions, his ass violated with her black strap-on as she swings him back and forth. She whips him, then begins to toy with his mind by teasing his cock at the same time. As the electrics are applied, she continues with this tactic; she'll make him love the pain.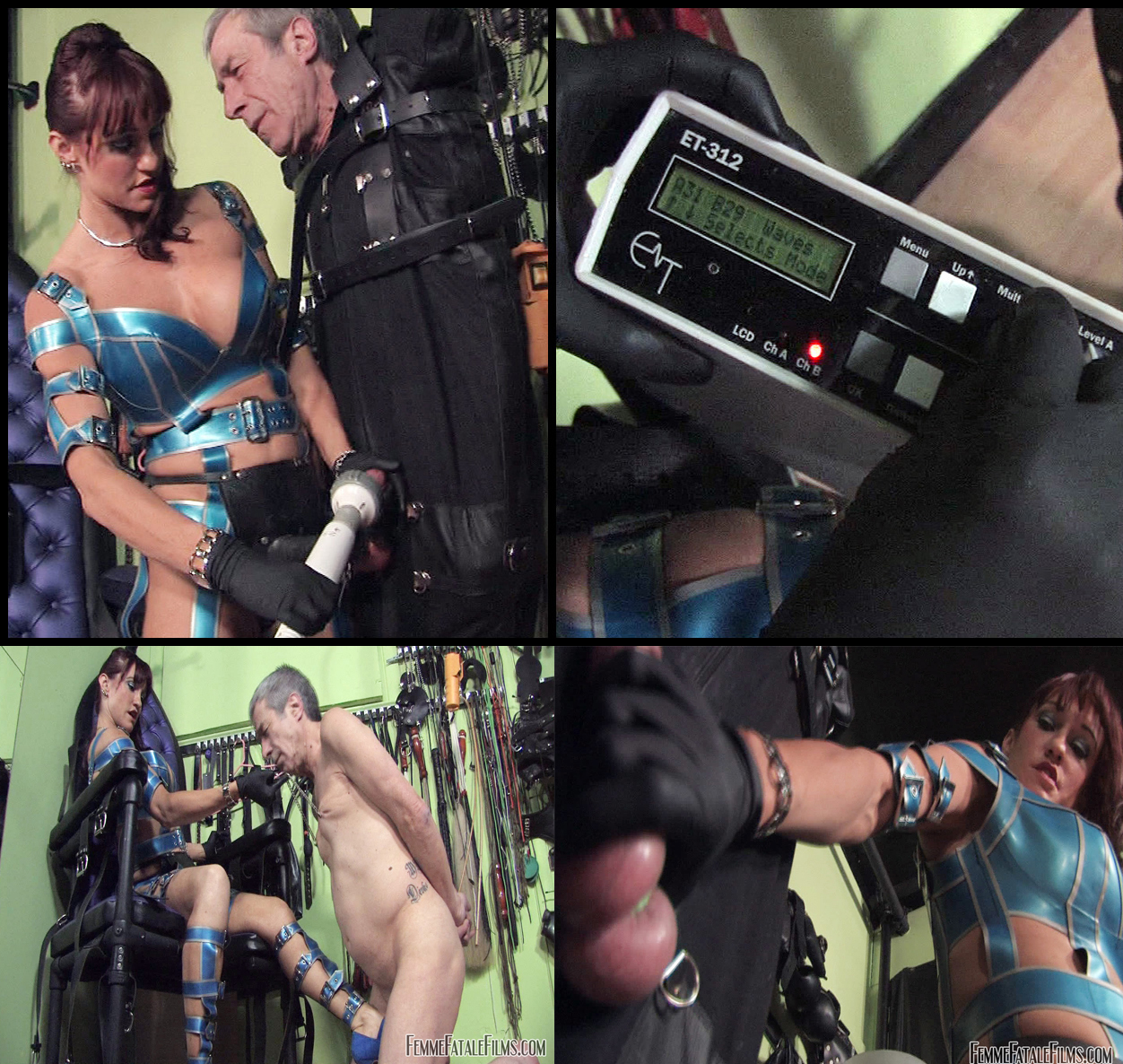 N.B. Miss Miranda of London is not to be mistaken for the Mistress Miranda mentioned in my diary entry concerning the training of slave S.