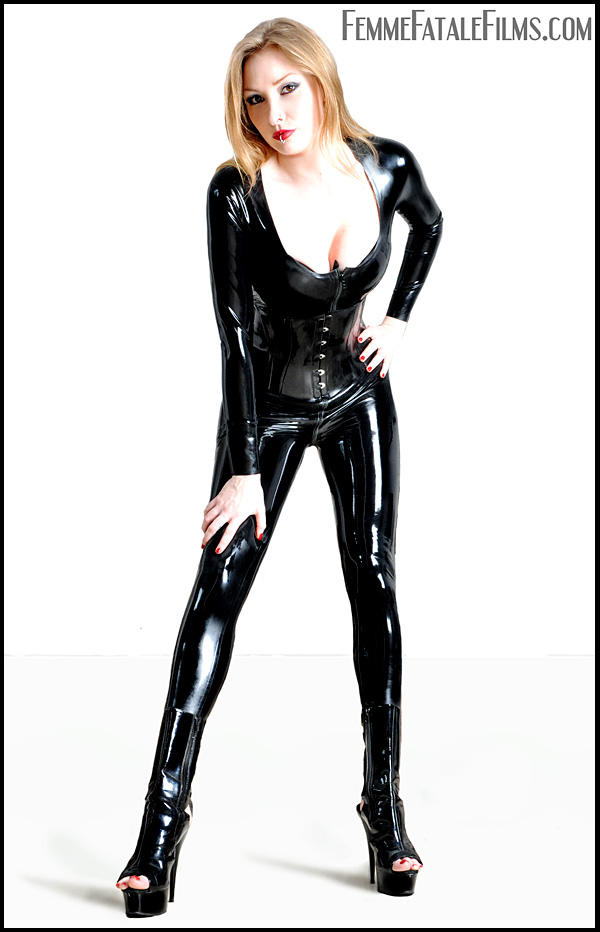 Earlier this month I had the pleasure of meeting up with the wonderful Domina Hades, a strikingly beautiful Domme with a genuine enthusiasm for all things FemDom. We filmed a number of scenes at a gorgeous villa deep in the heart of Spain and the action reflects the reality of life for the slave in attendance, this over a period of five days or so. For the entire vacation, the slave was not allowed to sleep in any of the numerous spare bedrooms, instead he was confined to a space beneath the stairs in the hallway, but he was given a somewhat thin mattress to sleep on and a regular supply of dog biscuits to keep his strength up.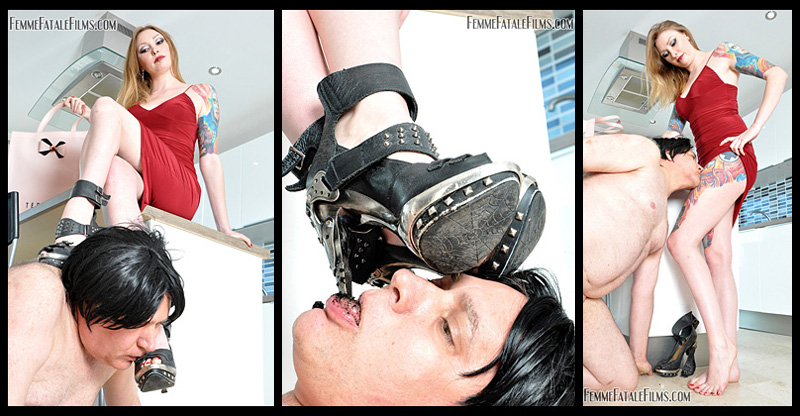 The stills above are taken from the movie 'Hades Humiliates', just released to our members, where you can see Domina Hades thoroughly degrade her slave. From the very moment she returns home, with extremely muddy heels, his humiliation begins! They say the camera never lies and this is most evident in this scene, where the physical and verbal cruelty inflicted on the hapless house slave are clearly the real deal.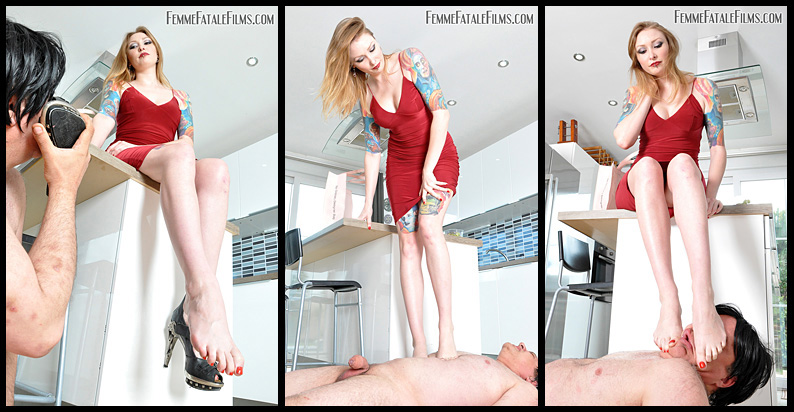 Sweaty shoe sniffing, foot worship, spitting, trampling, face slapping and smothering all feature heavily in this scene. A FemDom connoisseurs delight! Further scenes include using the slave as a human ashtray, dog training outdoors, a severe caning session, and a spitting cocktail for slave consumption with myself and Hades teaming up to give the slave double the trouble.