In the vanilla world, spitting is often described as a loathsome habit and certainly not an activity the vast majority would associate with sex, other than the obvious lubrication applications. How things differ in the world of FemDom... In stark contrast, many of my slaves consider it one of the most exciting and addictive activities, ever begging for more of my saliva, sensuously spat from my mouth to theirs.
I have always considered it an intimate interaction, a slave kiss, allowing a slave to taste and consume a part of me is a special honour that only a very few might experience.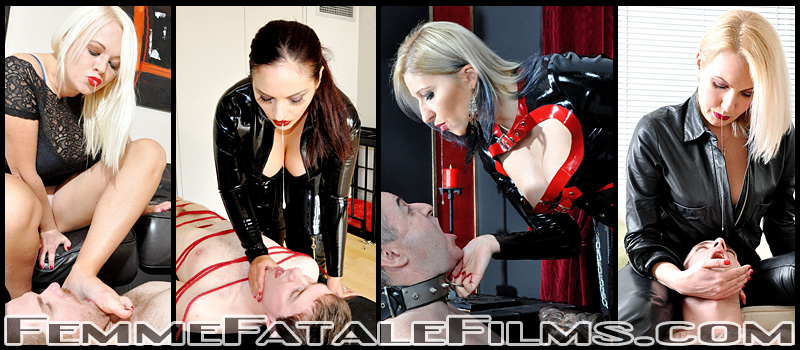 For the boot fetishist, I love to help lubricate hard working tongues by spitting directly on the leather where they are working. I find it most erotic seeing a devoted slave cower beneath me, eagerly lapping up my spit, feeling their adoring tongue pressed firmly against my boot leather.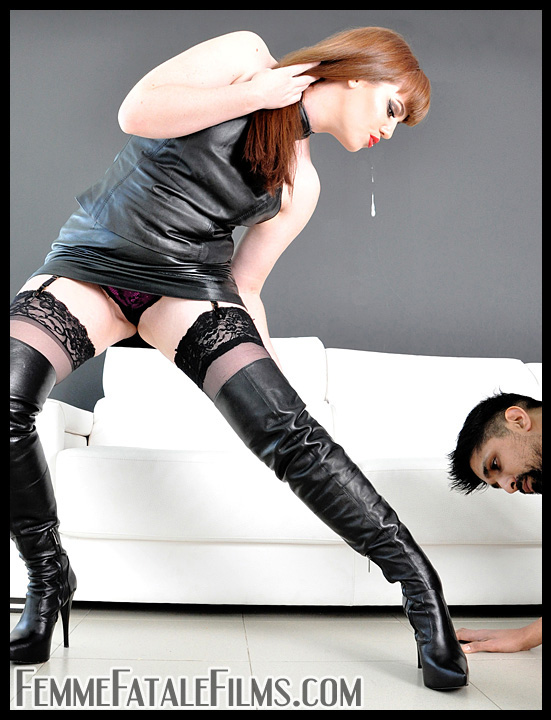 Of course it can be used to humilate if not dribbled directly into a slave's mouth, but sprayed at their face and combined with a few hard face slaps it can quickly focus an errant slave mind!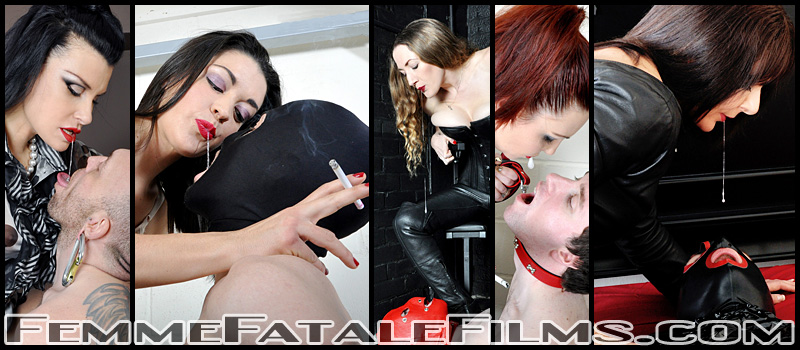 Spitting has always been one of my favourite activities and I know many of my Mistress friends feel the same here at FFF. The members area is already dripping with a plethora of kinky spit movies and you can be assured there will be many more to come!