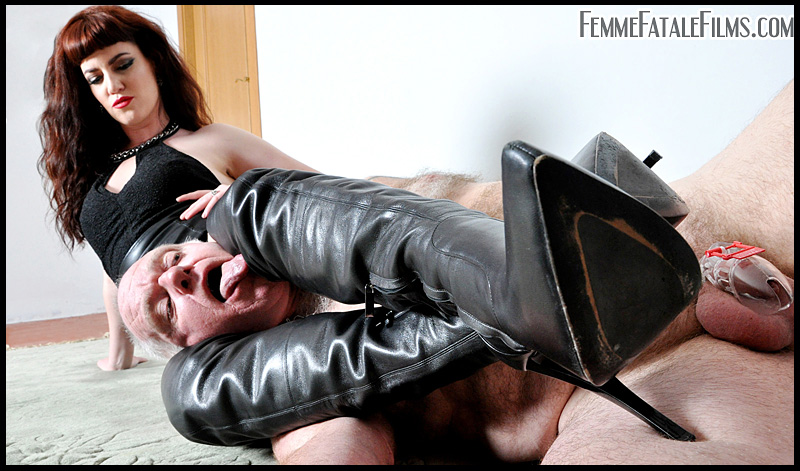 The leather booted Miss Zoe knows exactly how to subdue her male slaves and if she's not using her exemplary wrestling skills to overpower them, she's extremely adept at securing them in inescable bondage!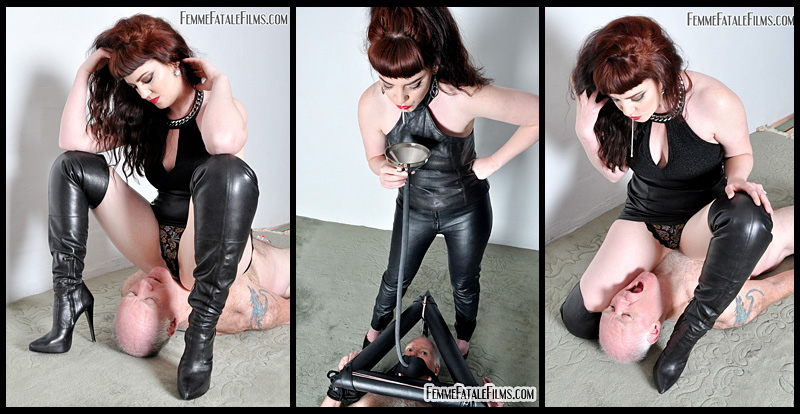 The queening stool was perfect for this session, allowing Miss Zoe to hold her slave in exactly the right position to consume copious amounts of her spit. First a glassful which she'd collected from the night before was poured down the tube, then fresh spit was given to wash it all down.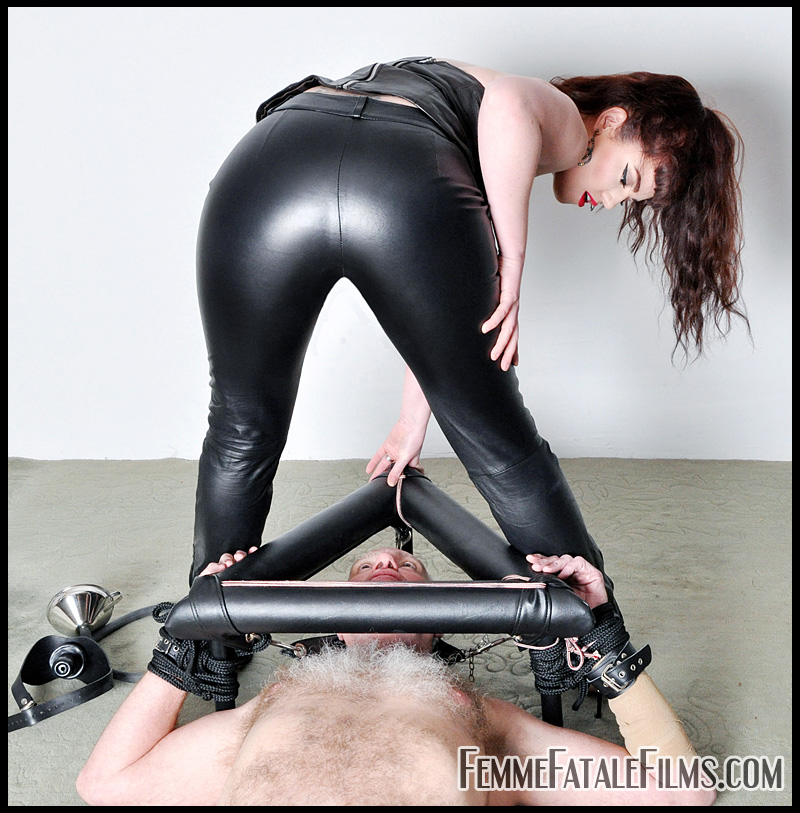 Slave smothering in tight leather trousers was next for this poor unfortunate victim!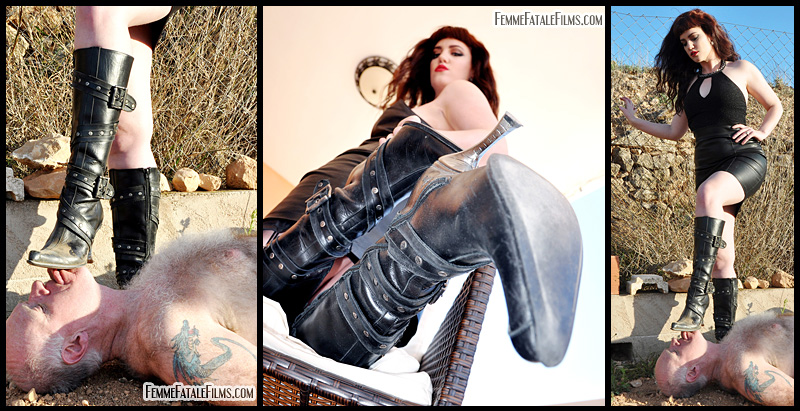 Along with actual session footage, members will also see a number of exciting new P.O.V. scenes, where you get the opportunity to imagine being down at Miss Zoe's boots, to lick, kiss and do exactly as you are told!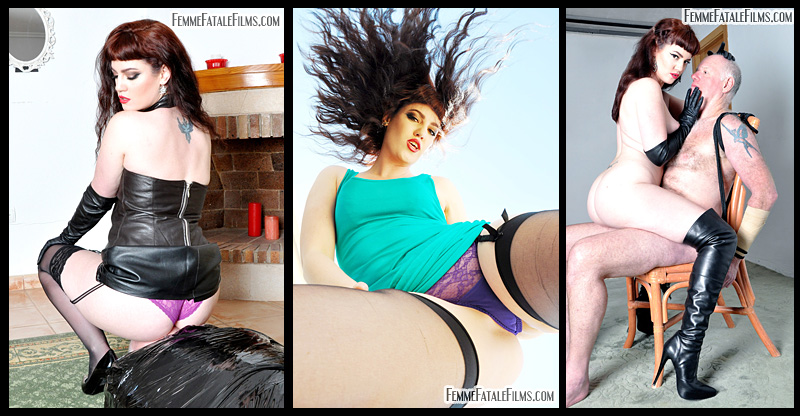 The long leather gloves are on, along with sexy thigh boots, but that's all for one very lucky slave (as shown in the far right image). The bound slave is sensuously teased, the soft leather opera gloves caressing his face, muffling his mouth and were it not for the cruel chastity device caging his manhood, he would not have been able to contain his excitement!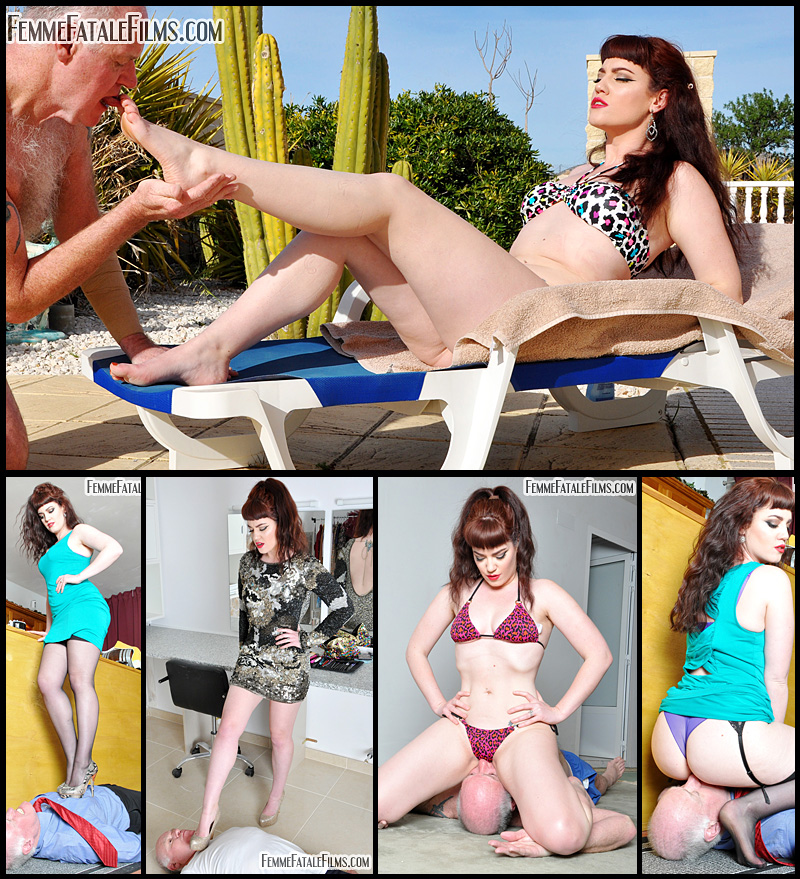 A plethora of exciting new movies featuring the incredible Miss Zoe, including real session footage and fantasy role plays, await our members over the coming few weeks.