Madame Caramel is a professional and lifestyle Domina (http://www.madamecaramel.com/), owner of the Hoxton Dungeon Suite (http://www.hoxtondungeonsuite.co.uk/), founder of Club Black Whip (http://www.theblackwhip.com/), star of her own Femdom film site ( http://clips4sale.com/store/21346), and a very busy lady! I took a moment to chat with her recently - so here it is, a glimpse into the world of the charismatic and energetic Madame Caramel.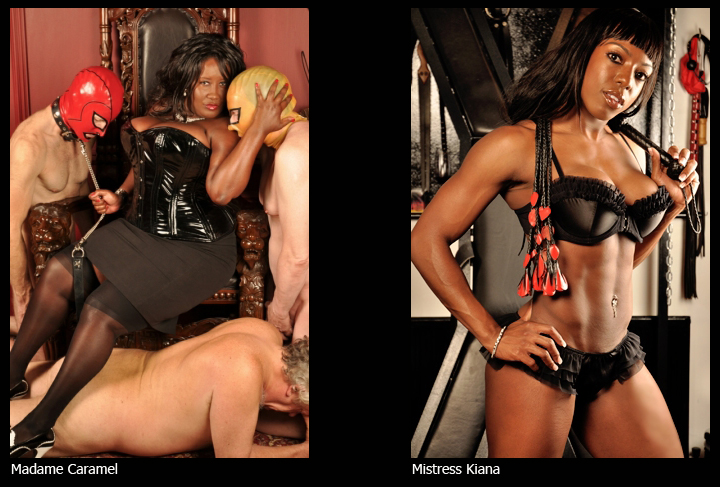 Q. You're tremendously active in the Femdom scene. I assume you must have help - but as we all know, it's so hard to find good help these days. Where did you find yours?
A. The answer is pretty simple. I have many followers but only four genuine slaves and one maid. Like many other Dommes, when I place an ad for a lifestyle slave many apply - but after few days of training most crack when they realise that I'm not here to cater to their needs, but the other way around. Very few have a truly slavish heart and therefore cannot serve a demanding woman like me. All the rest is just mutual respect, consideration, and common sense, really. My most precious slaves are those who stayed around during the moments that life was difficult, and this has bound us together.
Q. Yes, when it comes to slaves there is nothing like imposing hard work and observing character over time, to seperate the worthwhile from the weak. Despite it being a difficult life in many ways, there are a lot of men who fantasise about being a slave to a dominant woman. What are your real-life requirements and how would you define a 'slavish heart', as you called it?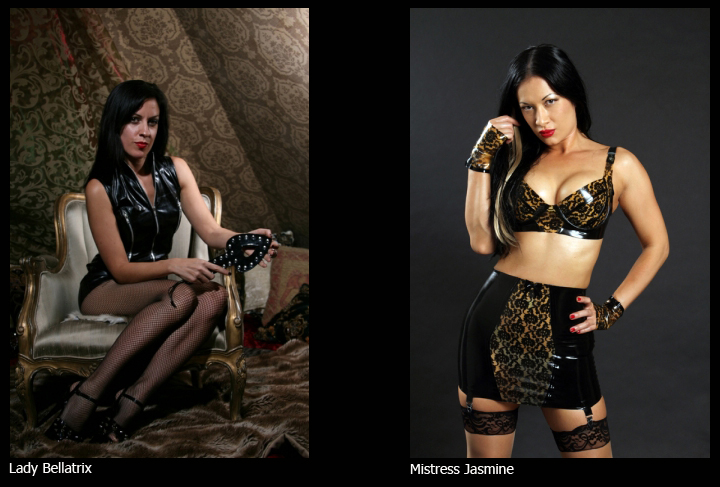 A. Here are my thoughts on the characteristics of a slave. For me they are exactly the same as I would have looked for in a vanilla partner before I discovered the world of BDSM/Femdom: respect, loyalty, openness, honesty, spirit, wit, and intelligence.
A slave is strong, strong inside. A slave is respectful. The first portion of respect is SELF-respect. If a slave does not respect himself, then no one else will. A slave is loyal to his Mistress's wishes. He is also loyal to himself. A slave should never do anything that is against his own morality. A slave is open and honest. Spirit is more difficult to describe. A slave must have spirit. I'm referring to a brightness emanating from within. It is a light in his eyes, visible to a few, those who understand his slave heart. A slave needs to be intelligent. Serving includes the mind as well as the body. My slaves must stimulate me. Being a slave is not always easy. Keeping a sense of humour is also very important. I love life and laughing.
A slavish-hearted slave finds peace and contentment in serving me. He is a reflection of me. He is my property, my possession, my responsibility. A slave shows focus, always keeping me in the forefront of his mind. As he goes about his day, he uses his own intelligence and strength to do things in ways that are pleasing to me.
Q. It's always interesting to hear different women's opinions on the matter. Since you were so in-depth, I'll just add this final question. You've got a lot of events coming up. Are there any that our readers may attend?
A. Well, I do have a few coming. You can see on my events page that I am hosting Dommes Gone Wild with Mistress Kiana, Lady Bellatrix, and Mistress Jasmine. Following that there is a black Femdom society party which will be held in my personal chambers, the Hoxton Dungeon Suite. Then we will be back in September with Club Black Whip, after my well-deserved holidays!
For further information on Madame Caramel's events, just follow the links given above.
Madame Caramel's personal playground, the Hoxton Dungeon Suite, is available for let.
"I am a slave because it is in my soul to be. I find pleasure in the pleasing of another. I thrive on another's direction, control, and presence in my life and soul. Being a slave is not something I choose to be; it is simply who and what I am. It is my desire to serve my Mistress, to find the strength, courage, openness, honesty ... that it takes to be a good slave." Sam, slave of Madame Caramel