Below is an announcement from Femme Fatale Mistress Ezada Sinn:
The OWK has long been closed but its ideals still live on. I had wonderful experiences there years ago and have ever since thought about how to revive this paradise of Femdom in the flesh, even if only for a couple of days.

This is where the idea of the Femdom Summer Camp was born. I will host a gatering of leading dominant females accompanied by their slaves in a beautiful mansion under the warm sun of Portugal. This Femdom realm will come to life from September 19-26, 2014 (the participating ladies to be announced).

Single men are not allowed. Uncollared males can only attend accompanying a Mistress.

Have you ever dreamt how life under Female reign would be like in reality? This is your unique chance to find out.

There are still a small number of vacant places which will be given on a "first come, first served" basis. Serious applicants may contact Mistress Ezada at info@mistressezada.com to ask for details.
This is a highly exclusive event with very few places, and I am planning to attend. If you would like to accompany me for part or all of the event, then do apply early and be prepared to pay a deposit to hold your place. I only wish to be attended by one slave per day. This is a very rare opportunity to meet me and experience life under my heel, as my sole personal slave in a private villa; not to mention, you may be granted the honour of meeting Mistress Ezada - but only if you meet my standards and her whim!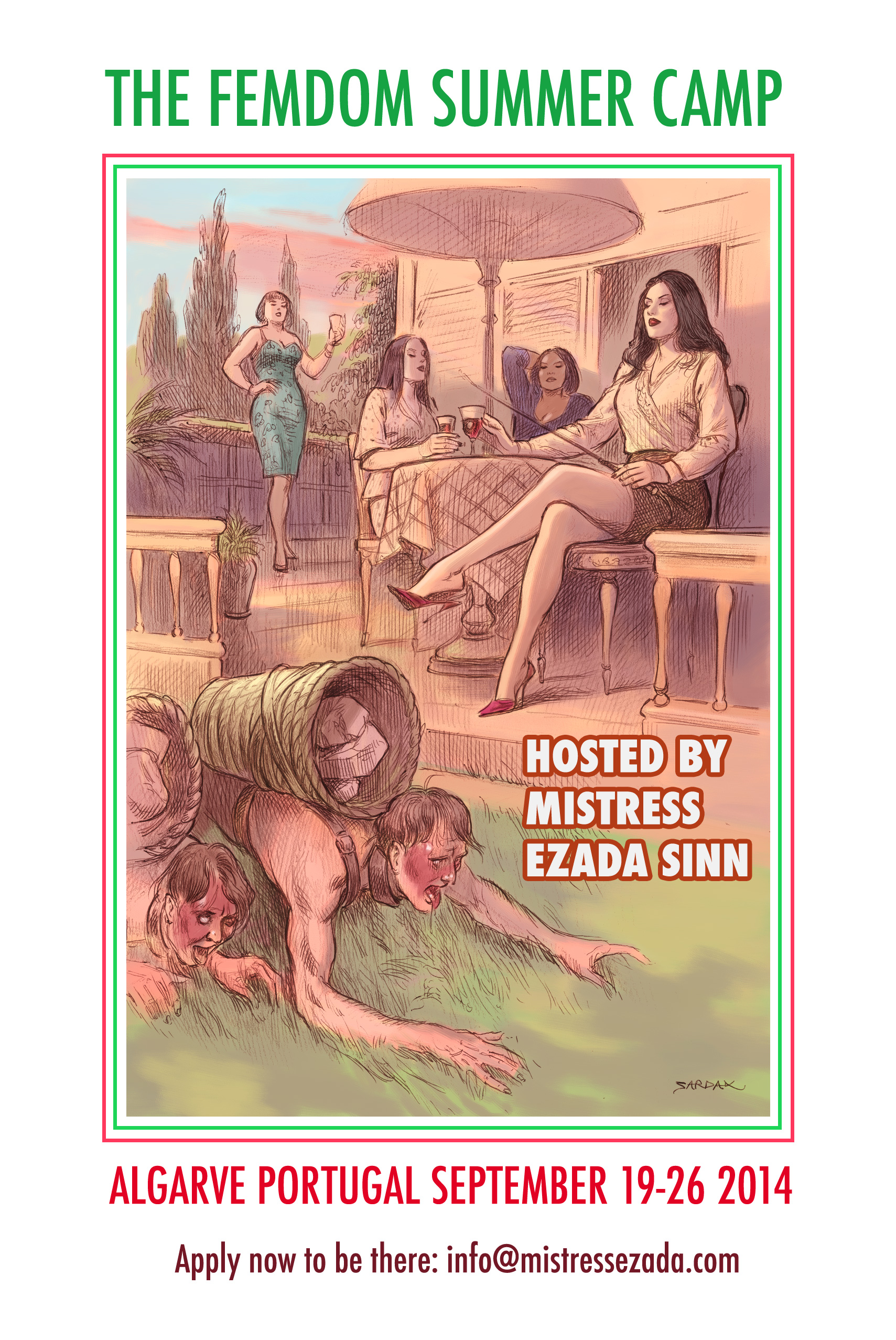 The beautiful invitation above was created by Sardax, naturally.