As a devotee of both ballet, and dominant women gifted with a superior intellect, I have been following Ms Bijou Steal for some time. What more perfect image of beauty and control is there than the classically trained danseuse? Well, it gets better than that. When I first mentioned to my friend, Mistress Yuliya Kate, that I had finally arranged to meet Ms Steal, in hopes of organising a shoot with one of my long-term slaves – whom Ms Kate had worked with previously - her response thrilled me.
"That's wonderful! Just make sure Bijou doesn't kill him."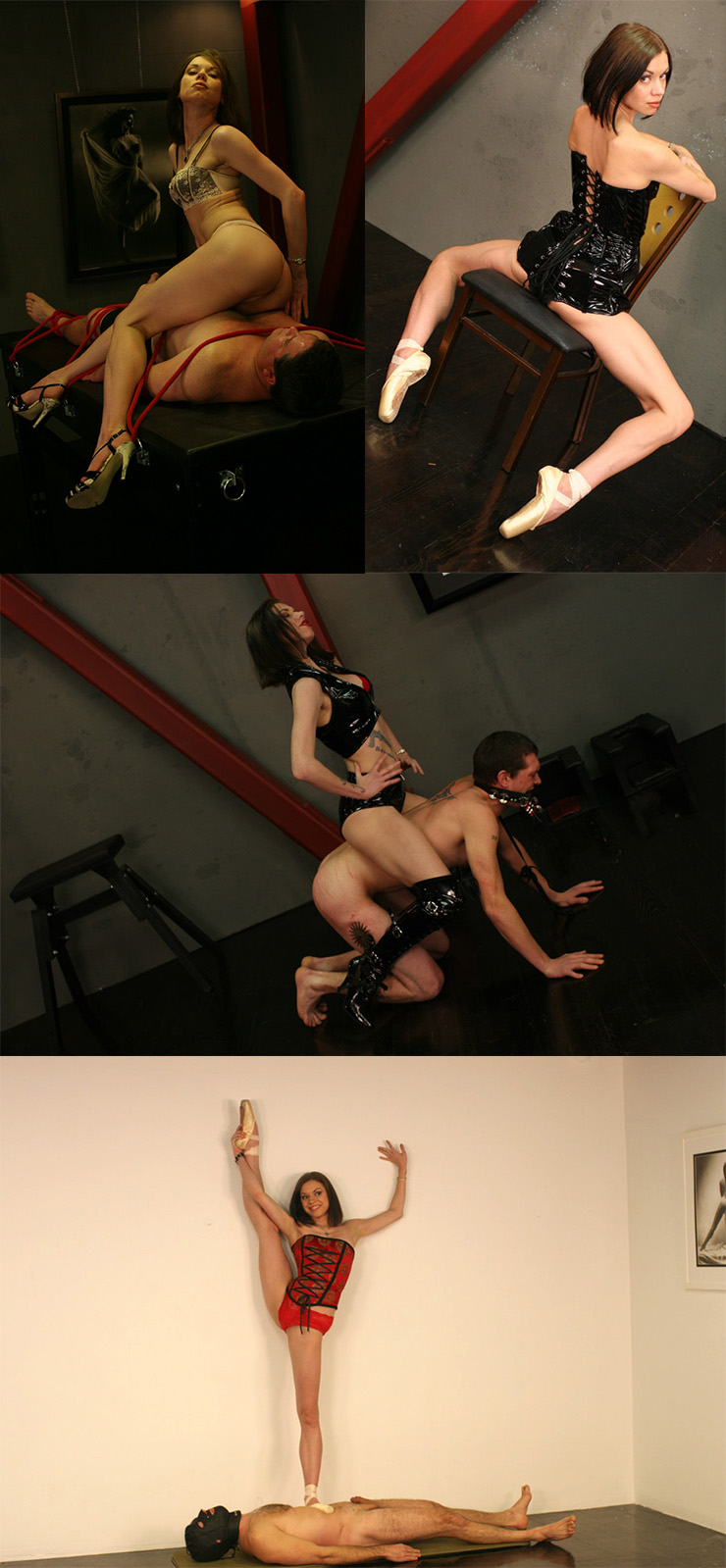 She did not say it in jest.
I knew something exceptional was called for. My slave flew in from the US and I arranged a very special venue, a trendy tavern – a trendy, public tavern. There were no curtains, with wall-to-wall windows open to the busy street outside.
Ms Steal and I met a week or so before the shoot to discuss her interests. My American slave, bd, is an all-rounder, so that basically left it up to Ms Steal to do as she pleased. And so she did. During our initial meeting Ms Steal had mentioned, in passing, an interest in humiliation. I had obviously misheard her. This was Humiliation with a capital H. For those who have not experienced it from an expert, know this: a rapier wit and razor-sharp tongue can cut deeper than any whip.
Things got shocking rather quickly. By the time Bijou Steal had bd naked (except for some painful chopsticks you-know-where) and licking a male bystander's shoes (!), we knew that this wasn't going to be an ordinary, "safe" scene.

If you have ever wanted to watch an elegant woman dissect a man's dignity in public, this is the film for you. Whether she is dancing en pointe, wielding a whip, or reciting a man's soul against his will – Ms Bijou Steal is an artiste. Enjoy Steal At The Storm Bar. And I'm sure you'll see more of this Femme Fatale in the future. You know where to send your prayers of thanks.