I have always had a passion for zipping on a pair of tight high heeled leather boots. As a result my extensive collection has grown at a considerable pace over the years.
I wear them because I love them, it's that simple. I love the feeling of tight enclosure around my foot, ankle and calf, the smell and feel of soft leather perfectly tailored to fit. My prize possession boots are those I've had the longest, now concertina creased around the ankle, weathered and moulded to my form and movement.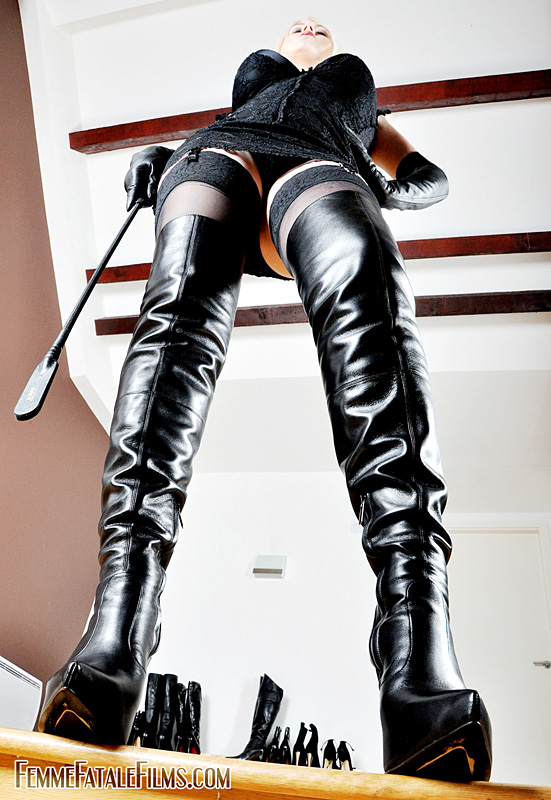 But I also love the attention they draw, from the very kind of males that interest me. It's easy to identify the boot slobbering male sluts out there when I'm booted up... those pretend glances that veil an irresistable desire to stare and soak up the image of raw sex appeal they convey.
Many a time out and about, and often on the London tube, I've sensed a burning gaze at my boots, which on occasion I've fuelled by deliberately rotating my ankle, creaking the leather, visualising it stabbing into a groin. The inability for some men to stop their imminent dribble is quite amusing.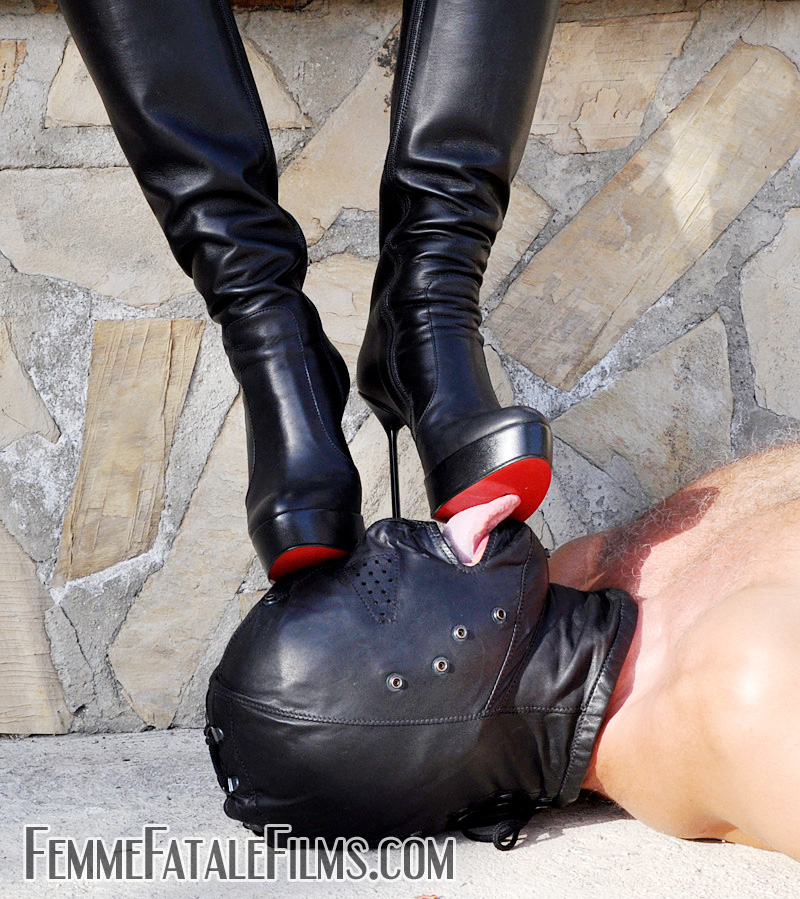 Boots have always figured high in my personal fetish desires and in private, whenever possible I'm fully booted for sex. My stable of slaves know only too well how much I demand they are worshipped. I get an overwhelming feeling of psychological and sexual gratification from seeing a slave pinned to the floor beneath my six inch heels, seeing them grovel, lick, caress and kiss these powerful objects of desire.
My latest pair as pictured here, which were gifted to me last month are particularly useful for boot domination, with a spike heel perfectly crafted for inflicting extreme cock and ball trampling torment. The red soles spell out danger for boot guys and as I wear these boots in, you'll be seeing more delicious action featuring them over the coming months.