On my most recent filming trip to England, it was a real treat to brutalise some slaves with my flame haired friend Mistress Lady Renee. Seeing the great Lady in action from behind the scenes, was almost as exciting as teaming up with her in front of the camera!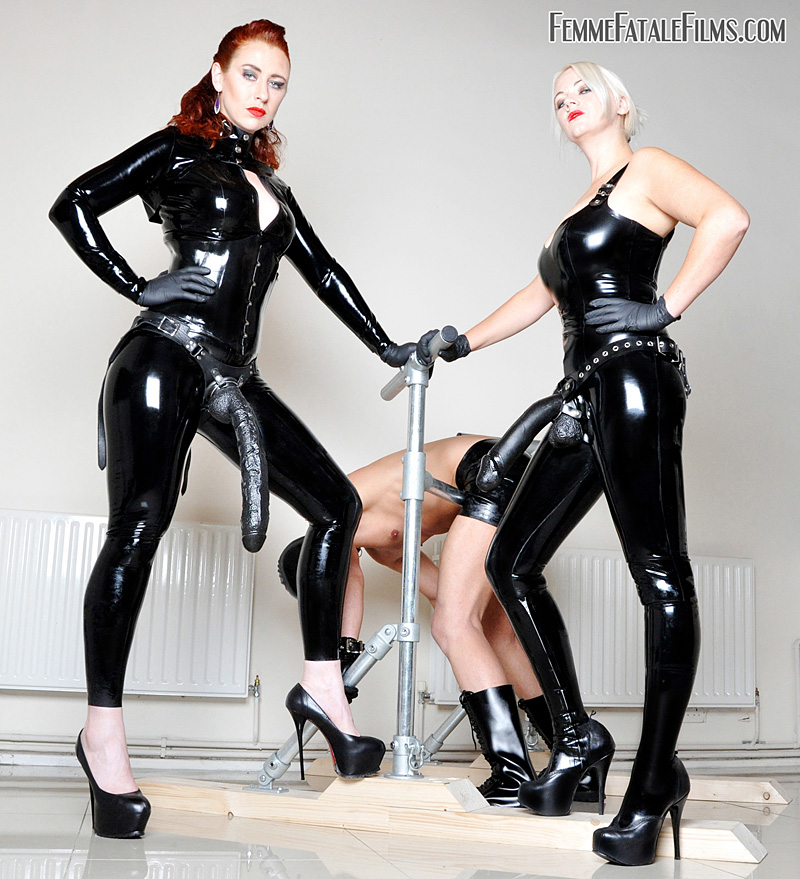 Strap-on action has always been one of my favourites and with the monster cocks, we had a buggering blast of a time!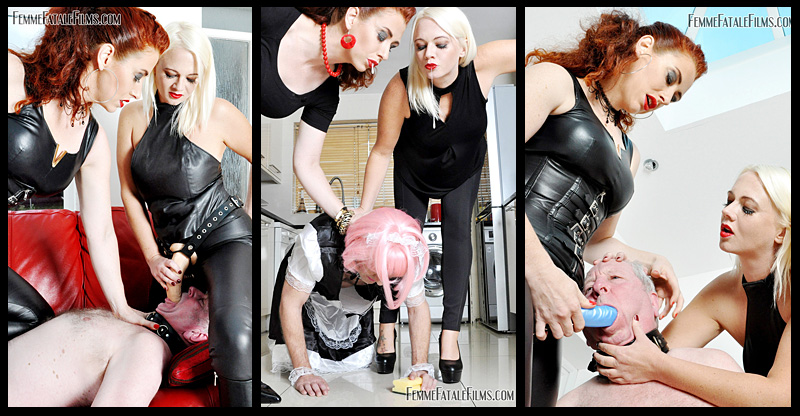 Lady Renee's personal butler made an appearance and had his mouth filled in no time, bringing real tears to his eyes. His cock sucking skills came on no end with the real cock of our newly appointed sissy maid and some heavy dildo sucking practice.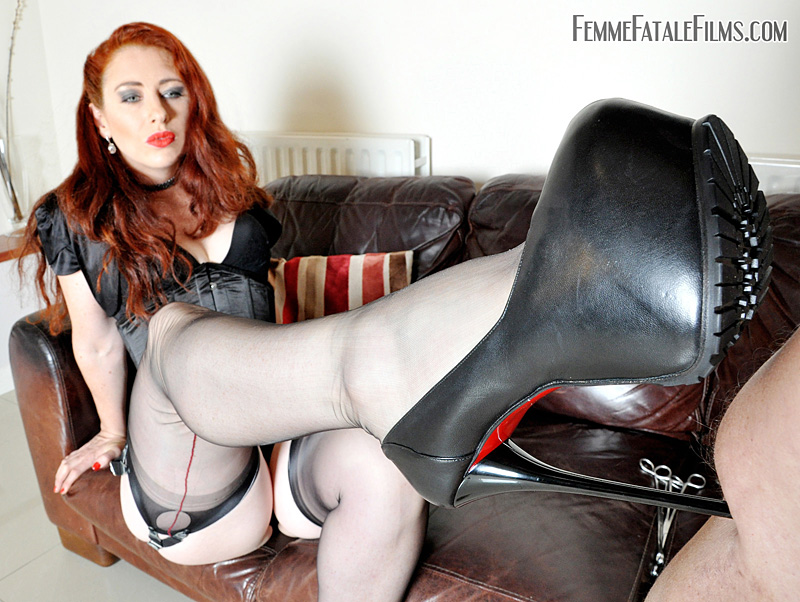 There are a plethora of new solo scenes where you will relish the absolute dominance of Mistress Lady Renee in action including predicament torment, extreme bastinado (to a level I've never seen before!), sounding, ball squashing and kicking, trampling, cigar fetish and heavy corporal punishment in full uniform.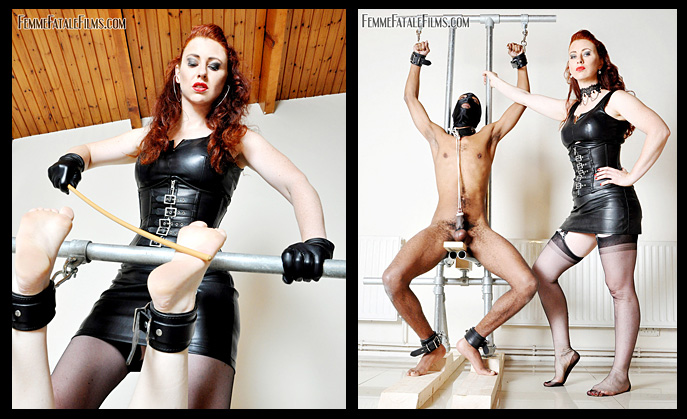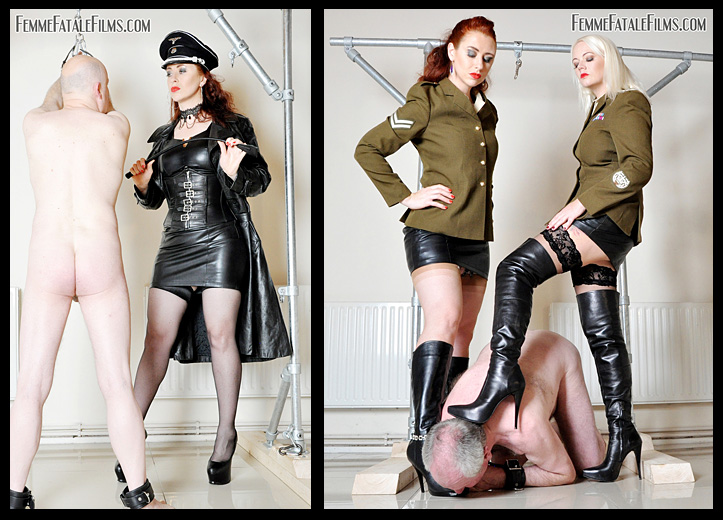 So much to look forward to over the coming weeks for our lucky members... you should be salivating already at the very thought of what's to come!