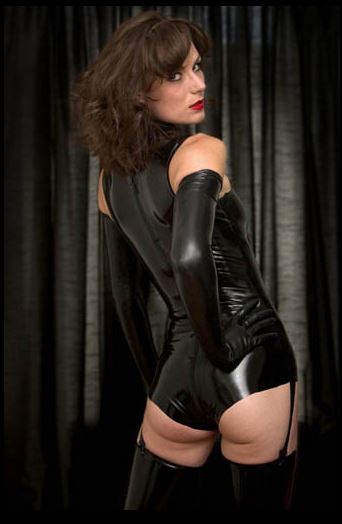 Our Femme Fatales often arrive at the studio with an entourage of drivers, devotees, slaves, staff, studs, and/or servants of whatever variety. I'm used to seeing men wrapped around our ladies' well-manicured little fingers. Mistress Krush, however, showed up with a real eye-catcher, a slave quite obviously showing off Ms Krush's brand - scorching red and so fresh you could practically smell it. That's not so unusual, but it was on the inside of his wrist (a very painful and difficult spot to brand properly, for those of you who haven't had the pleasure). And although it may have looked fresh, it was actually a re-brand. Yes, a lovely fresh signature over the previous mark of ownership, just to make it that bit clearer. Mistress Krush has that sort of effect on her slaves. She cuts to the core.
Mistress Krush made her debut at FFF with a strap-on pounding her slut-slave will struggle to forget! A sensual and gentle anal finger probing to begin with builds and builds until the fucking gets hard, fast, and brutal. Once her slut-slave has been well and truly gored, he's tied to the frame for a merciless back thrashing - with a rare treat thrown in at the end of the aptly named film, Anal Fuck Slut.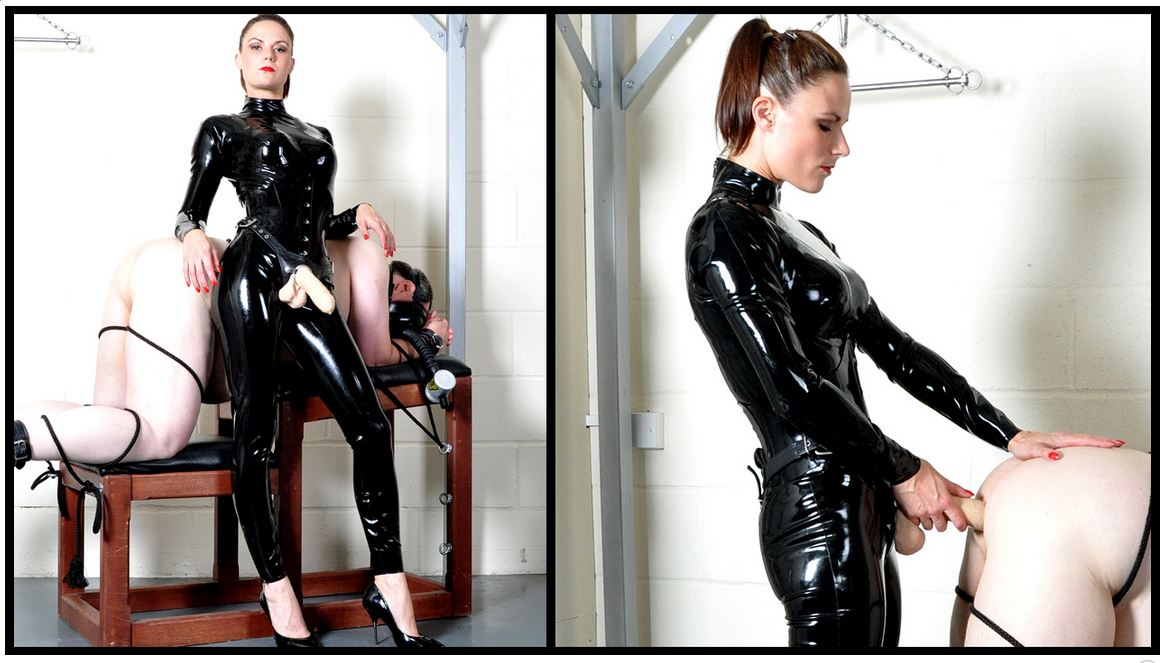 In Foot and Face Sitting Slaves, two slaves have the golden opportunity to worship the stunning Mistress Krush. It's a hot day and Mistress is naturally extremely warm in her latex catsuit. The slaves are made to worship her hot and sweaty feet before one miscreant is singled out for some corrective treatment by way of ball stretching and crushing. Mistress Krush then decides to turn her two useless slaves' heads into a throne for her to rest upon in a unique double-facesitting scene.
In the office world of Miss Krush, sexual harassment is taken most seriously, and one of the few males under Mistress Krush's employ pays dearly for his behaviour. She starts with a verbal dressing down, and reasons that a physical reprimand is necessary to keep this lowly male in line. His challenge - to keep his pants round his knees as she punishes his backside - proves just a little too tough for him. Humiliation is her game and she plays it to win. The name of the film is Office Bitch.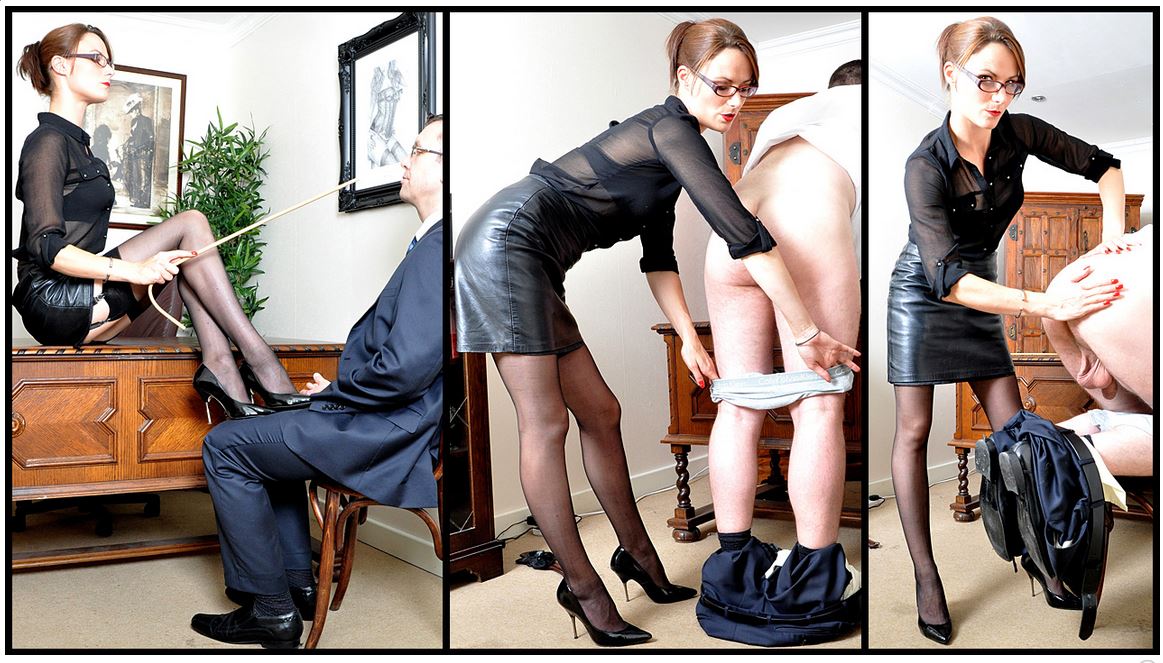 You'll be seeing a lot more of Mistress Krush, showing you just what it is about her that drives men to such extremes to prove their devotion: the essence of a Femme Fatale.