Miss Zoe wanted to ensnare a suitable guy for her sadistic sexual desires. This entailed luring a guy back to her apartment with the promise of mutually satisfying sex. The victim was easy to trap with her adorned in skin tight leather and boots and she used her seductive charms to keep him on the promise until she could render him truly helpless...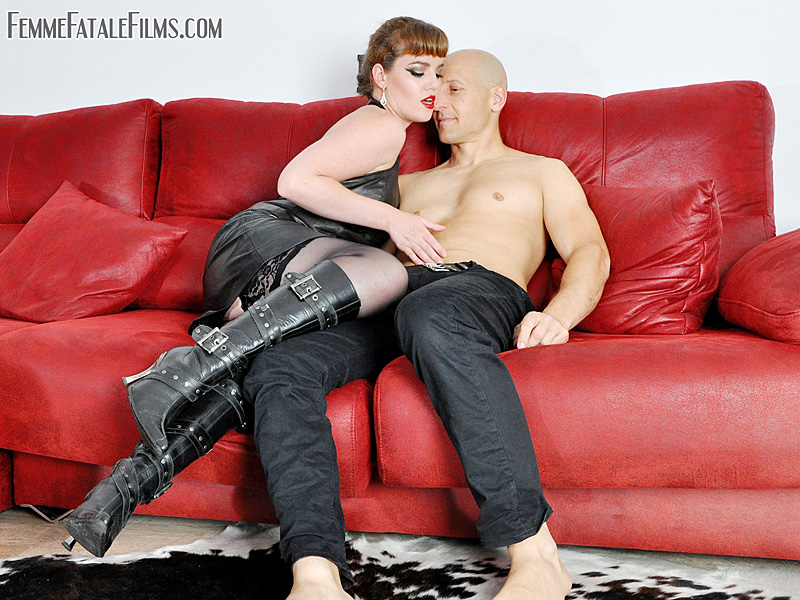 Whispering sweet nothings in his ear, he melted under her will and initially agreed to try things her way, her way being a little different to what he had in mind...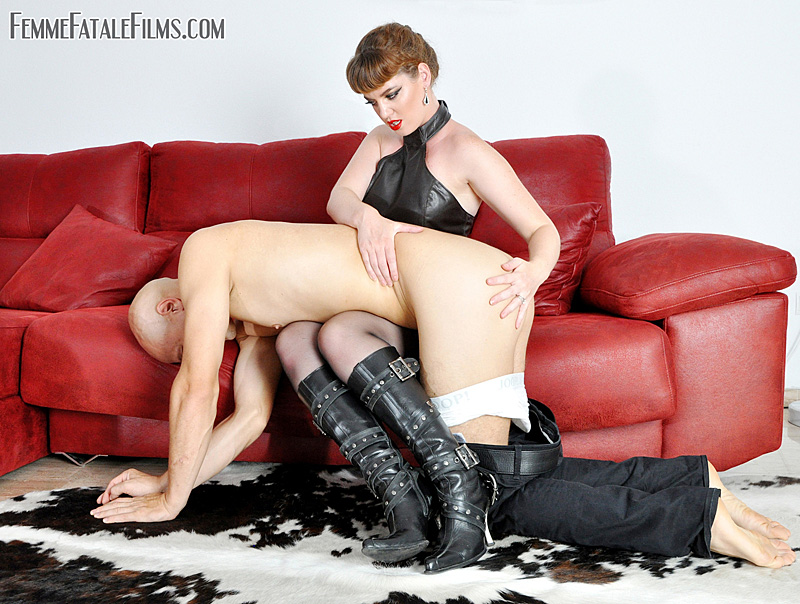 The spanking did seem a little harsh, but bent over her knee he couldn't see the sadistic look in Miss Zoe's eyes as she revelled in his discomfort and humiliation...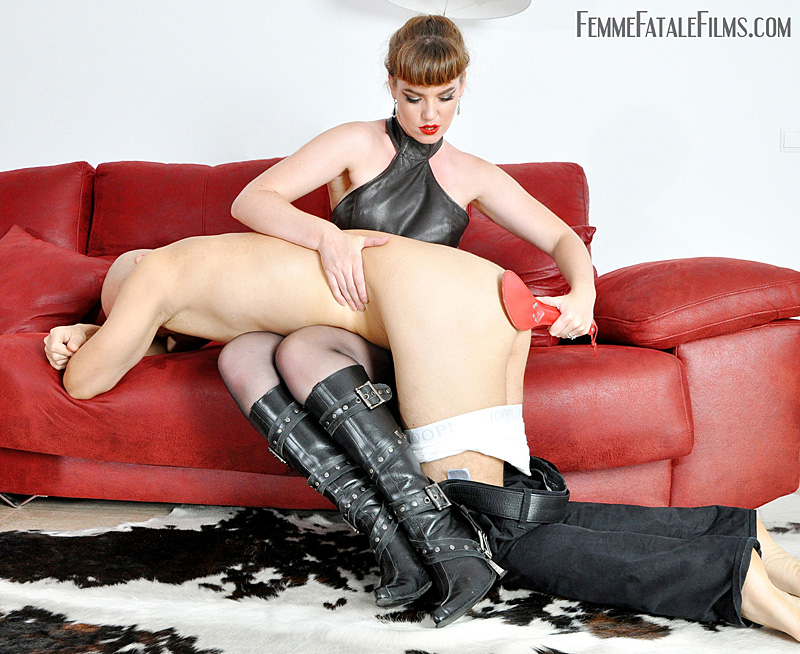 The spanking got his ass cheeks nice and pink, but she told him she wanted them fiery red and explained "that's the only thing that will get me wet" as she reached for the paddle...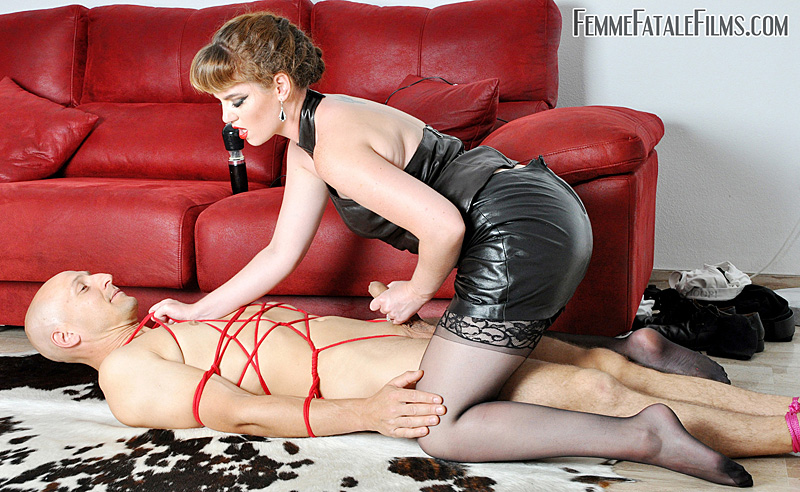 Her plan was working and he was suitably compliant, but she knew the next stage would make him less so, so she immobilised him with a little rope bondage. This would be his life from now on as her sex slave, but that's a little something she hadn't quite told him yet...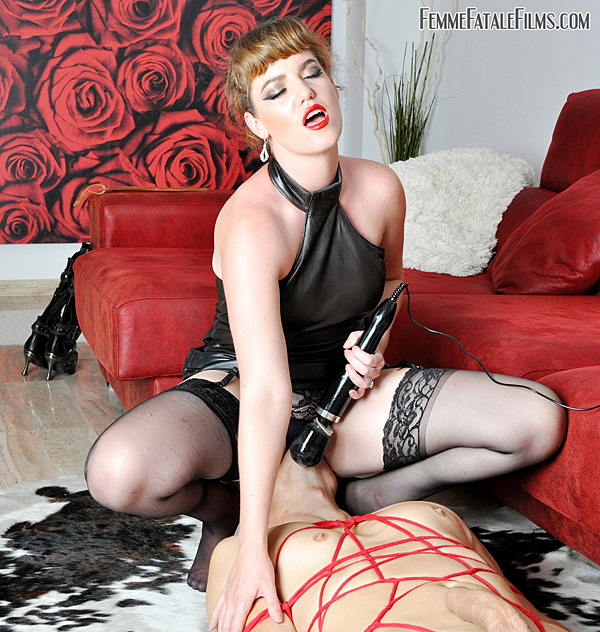 She planted her ass cheeks firmly over his face and writhed in ecstacy as she pleasured herself with the vibrator. Her sweet scent drove her captive wild, but that's all he was ever going to get, a cruel reality that Miss Zoe truly needed to get herself off...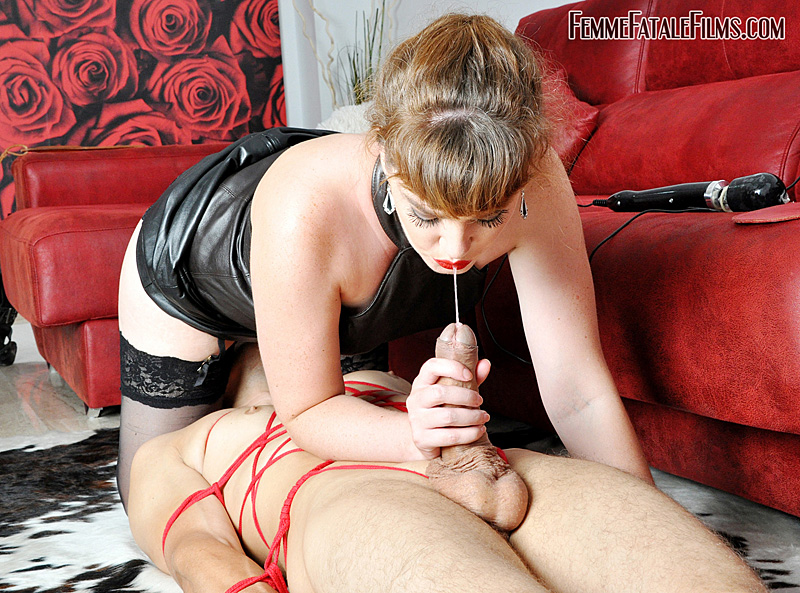 She had found a purpose in life for him now at the expense of his freedom, but just in case he didn't fully appreciate that, she initiated a milking program, just to keep his resistance at a manageable level. She wanted him weak and compliant and knew the best way to do that was to drain him at regular intervals...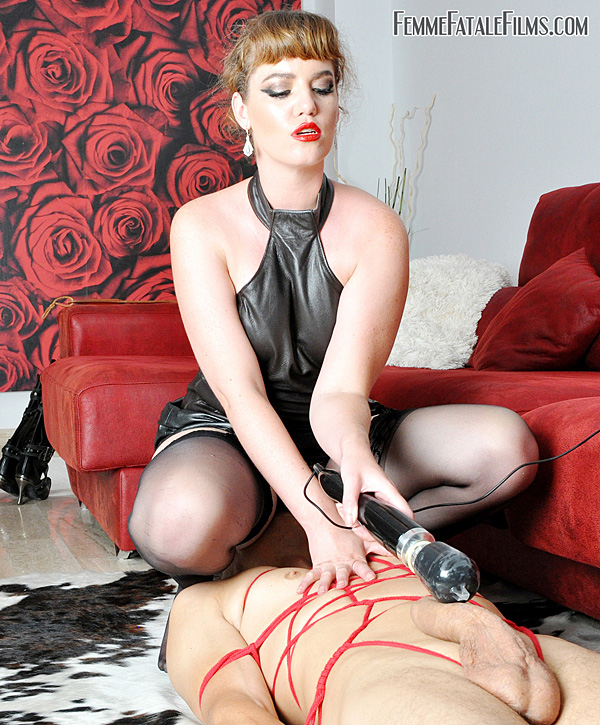 He would get all the protein he needed from his regular milking treatment and all the pleasure he could ever want from knowing that his sole purpose in life from now on, was sating the sadistic sexual pleasure of his beautiful captor.
The Movie 'Sexual Slavery' is coming soon to FFF!