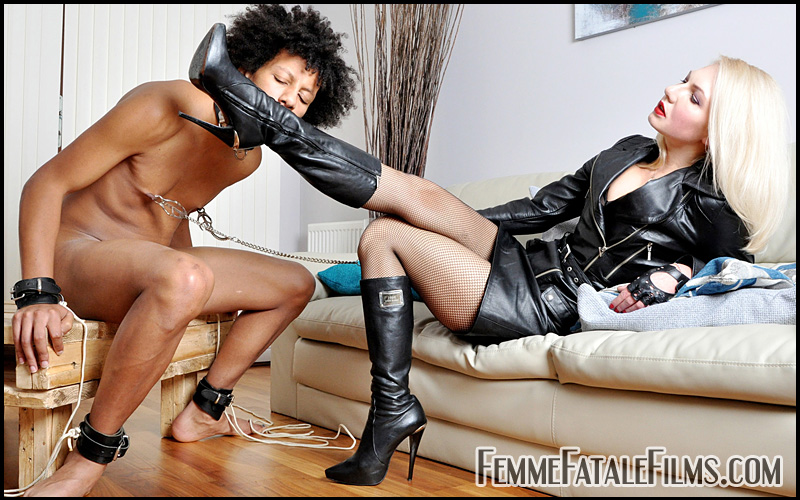 It is always a great pleasure to welcome Mistress Akella back to Femme Fatale Films and our latest collection of sessions demonstrate just how sensually sadistic the great lady can be! As our regular members well know, Mistress Akella doesn't fake anything and her genuine enthusiasm for donning fetish attire and seeing her adoring slave victims suffer in their irristible desire for her, is clear to see!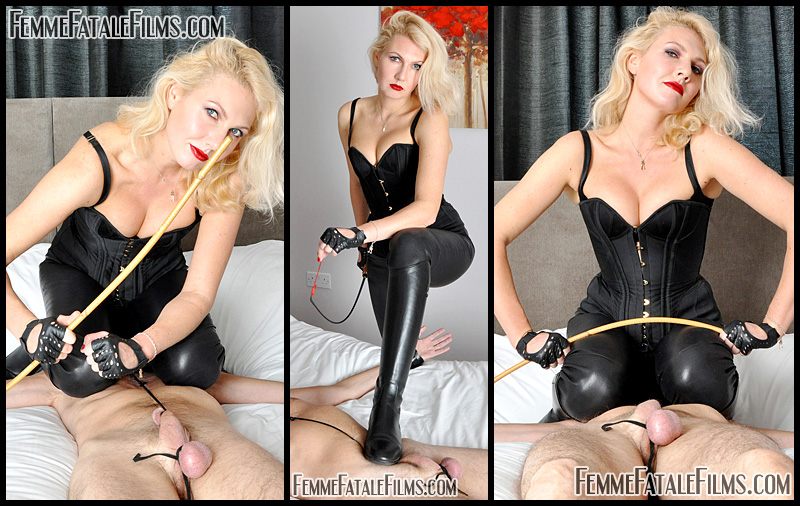 Amongst the fine collection of scenes was a brutal cock caning. a few images as captured above, which included no less than three hundred and sixty five strokes! Smothering the slave's face with her perfect leather clad ass as she administered the strokes may have been somewhat sensual for him, but served as an appropriate method of muffling his protestations and preventing him from squirming too much!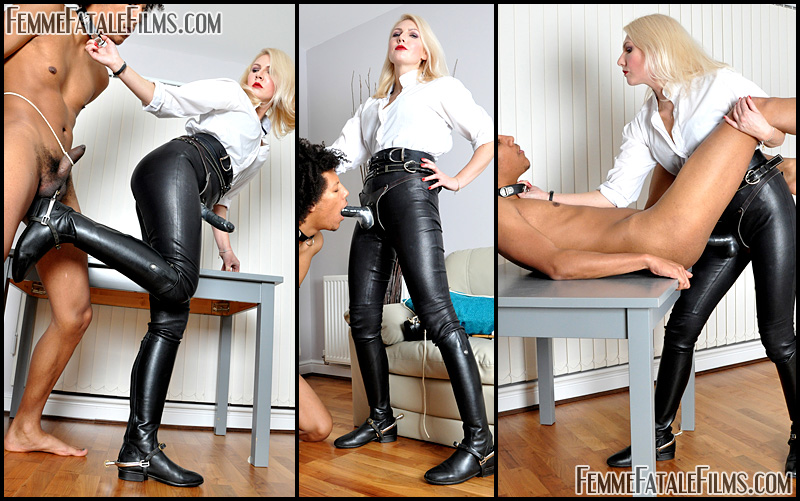 Ballbusting never fails to light up Mistress Akella's eyes and with a little boot spur digging, the ordeal was that much more challenging for the slave, all before he was taken from behind and fucked hard and fast.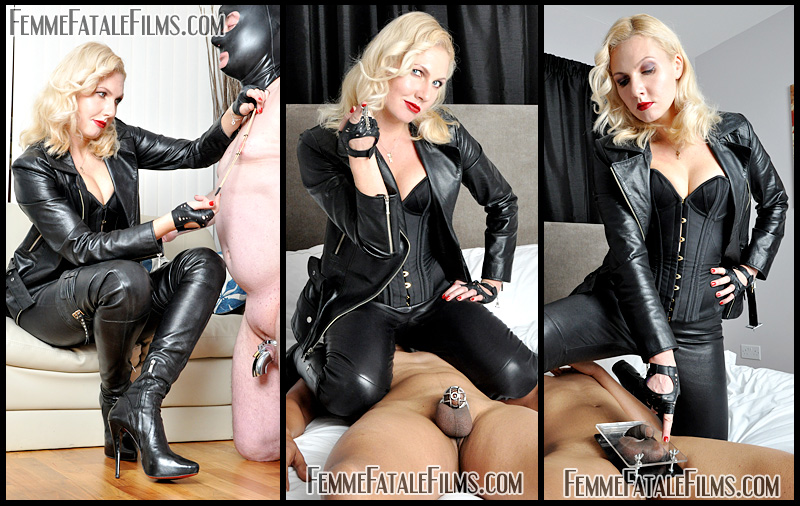 Serving as a chastity slave for Mistress Akella is a great honour, but a most frustrating ordeal for any slave, so when release is finally granted, the distraction of having your balls crushed does little to hold him back, but does serve as great amusement for his Mistress, making the experience a deliciously wicked cocktail of pain and pleasure.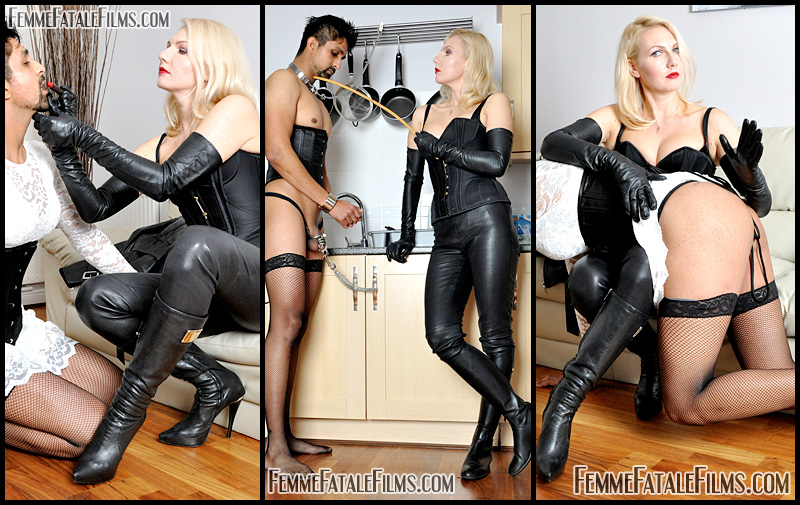 A wealth of incredible Akella scenes await our members over the coming weeks, with these images just a small selection of the scenes to come.