This coming Friday, Femme Fatale Members will get to feast their eyes on me in my sadistic element, with an extremely fortunate slave, who had the ultimate honour of suffering for and worshipping not one, but two highly sadistic leather booted Dommes! The movie is entitled 'Boot Domination' with the first part released on 9th September.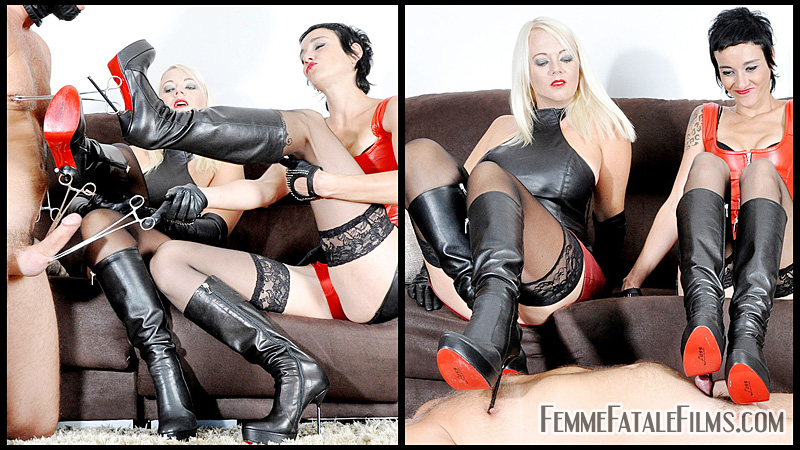 I love to see slaves suffer for me in this way and this movie is a noteworthy example of the extreme thresholds of pain my slaves are willing to endure for me. The clamps used in this movie are not for the faint hearted! With adjustable degrees of fix, Lady Sara and I decided we'd just take this slave straight to max and use our magnificent boots to twist and turn them for good effect!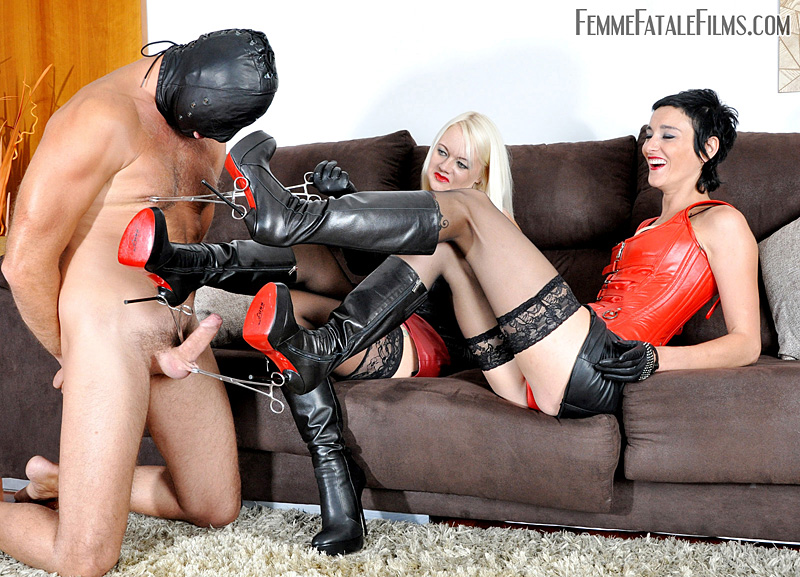 I did find it amusing how Lady Sara could do little but laugh at the slave's extreme levels of discomfort as we tugged on his cock, balls and nipples, but just as the pain reached the extremities of this slave's thresholds, his euphoria was clearly at a similar level of extreme, as we smothered him with our used panties and then took turns to face sit and milk him dry.