Femme Fatale is proud to introduce our newest Femme Fatale, Mistress R'eal. Mistress R'eal is, of course, hardly new to Femdom, having been a star of Cruella during their golden age, as well as a longtime real-life player.
These first photos are taken from the film Figging. Only a fool would refuse Mistress R'eal anything, particularly when she is dressed head-to-toe in in black leather, which clings to her legendary curves. Still, this slave can't even get boot worship right. His punishment is classic Ms R'eal. He has his arse abused with a ginger root, is given a beating, and feels the sharp edge of Mistress' tongue, all delivered with Ms R'eal's trademark self-assurance and implacability.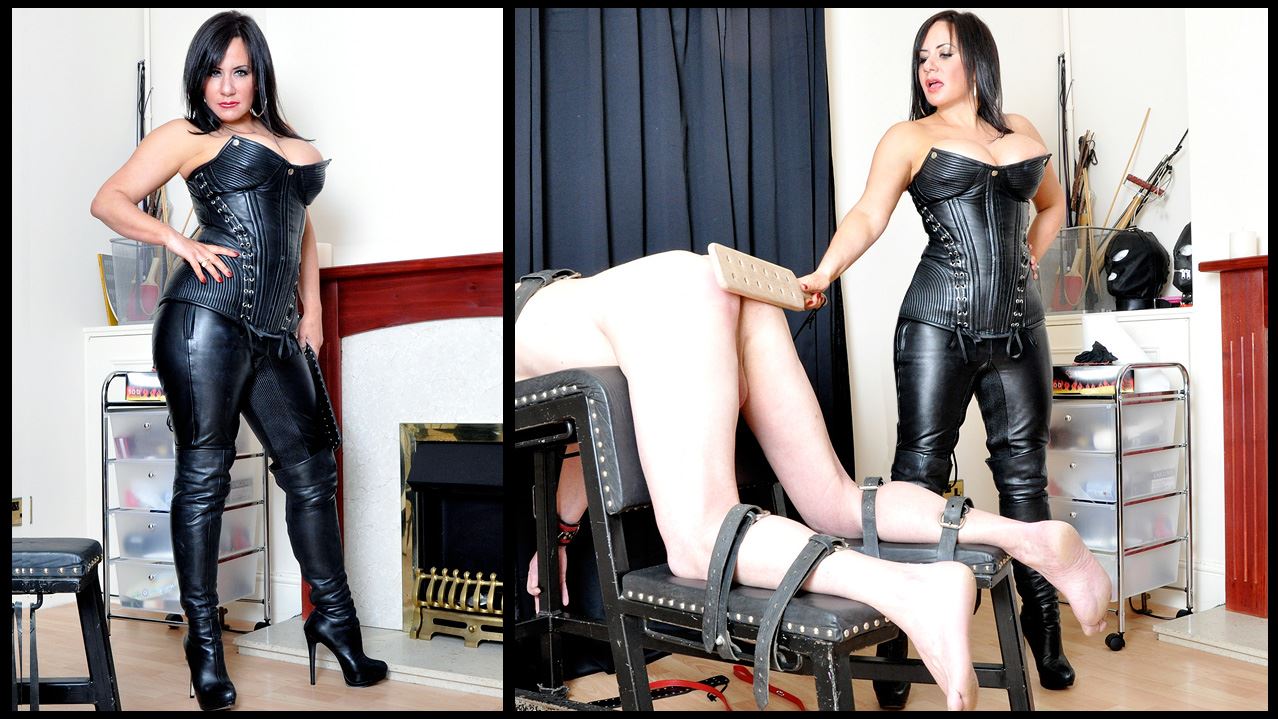 Gimp Sack shows another side of Mistress R'eal, in a film destined to drive latex fetishists wild. Poured into the tightest latex minidress, Ms R'eal ruthlessly teases her slave, who is trapped in a latex body bag. She glides over him, latex over latex, then writhes her naked sex all over him as he strains helplessly for the release he will never get. Don't let her soft cooing and the fleeting contact fool you. She takes her pleasure by denying him his. His balls are going to be bluer than her dress!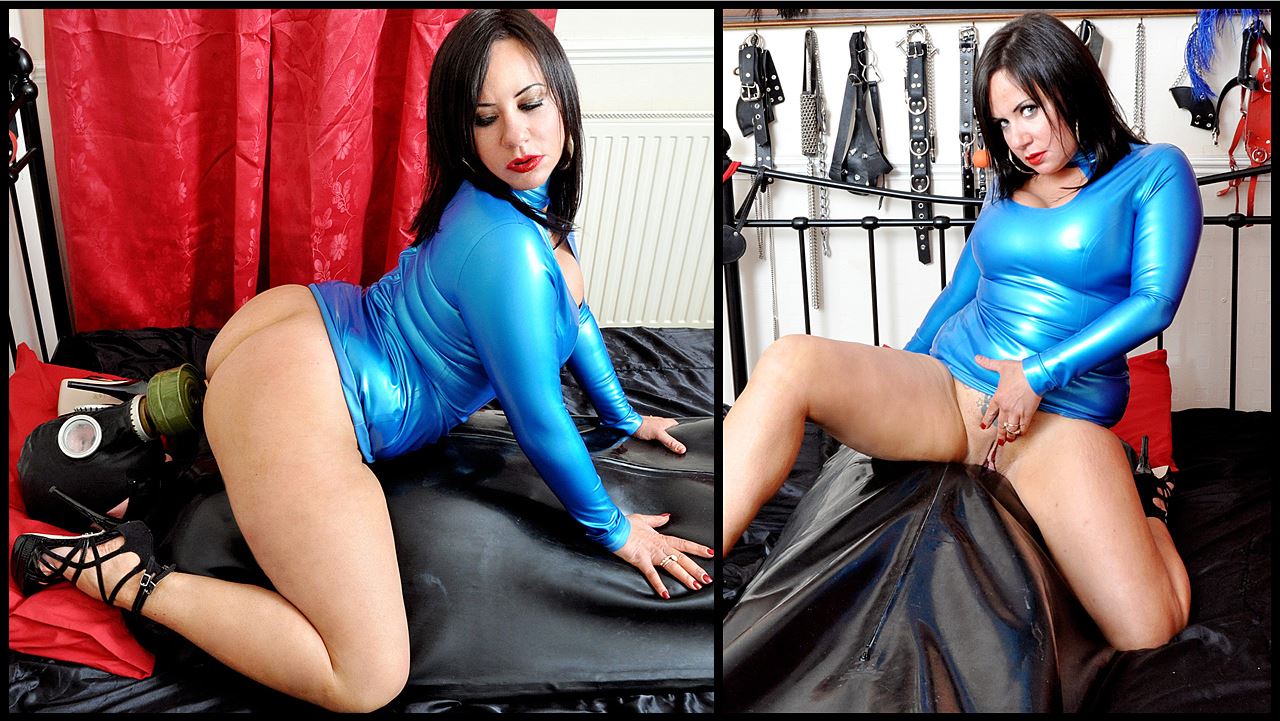 Dirty Fuck Slut Slave sees Mistress R'eal form a truly dangerous duo with her comrade, Femme Fatale Mistress Athena. Both armed with strap-ons, these experienced Mistresses turn their helpless slave into a filthy, degraded fuck slut. He must gag on their cocks before being spit-roasted and made to squeal like a pig, proving to the world he's been turned into a shameless anal whore. There's no going back from that! I'm sure the ladies will be making good use of this slut from now on.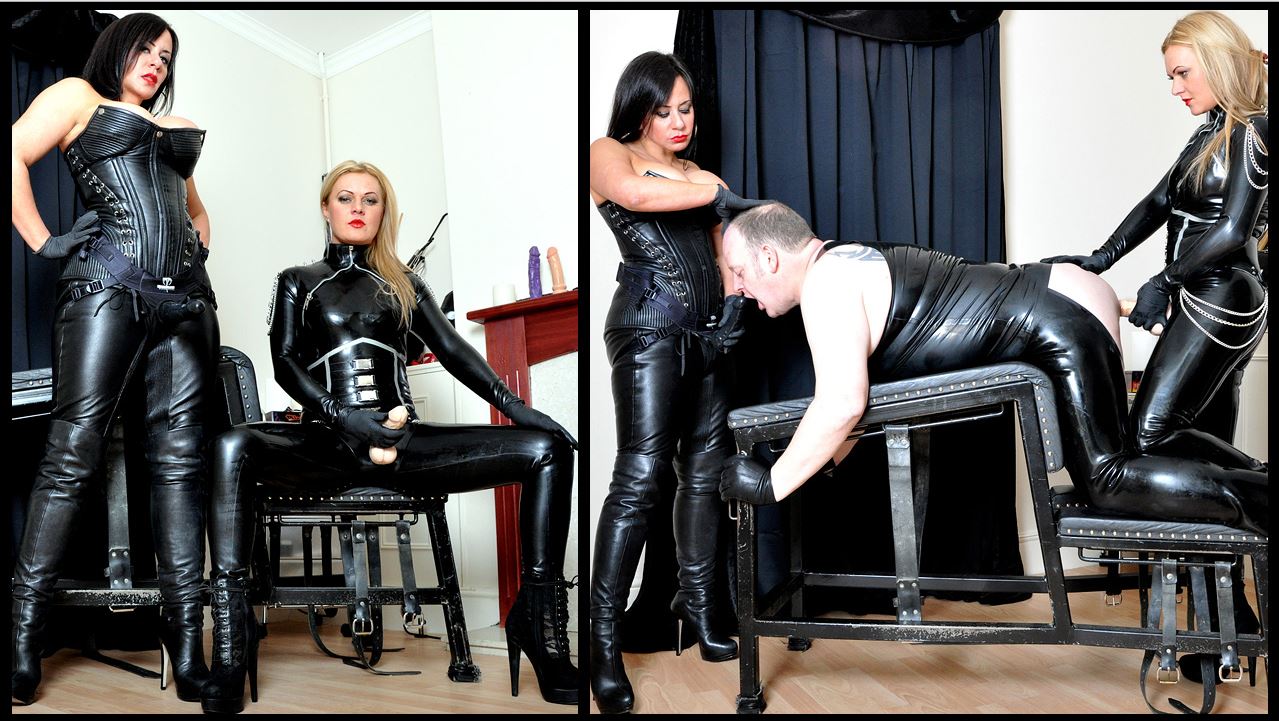 As a final treat we have a solo appearance from Mistress Athena in Peeping Toms. Only the most imprudent man would cross this woman. Well, in this case it is two unfortunates who make the mistake of peeping in the wrong window. I understand that it would be hard to resist sneaking a look with Mistress dressed in her gorgeous custom latex catsuit, but they learn quickly enough. Intense cock and ball stretching, trampling, humiliation, and corporal punishment drive the message home. Enjoy watching Mistress Athena enjoy herself at the expense of these Peeping Toms!