I recently met Mistress Athena, who wore the name of the goddess effortlessly. Athena is a Mistress who is not afraid to hurt a man, to push him past his preconceived limits, to force him to exceed himself and satisfy her.
She recorded two scenes. The first begins as a role-play, where a burglar breaks into the wrong house and is captured by Athena. This is where the acting ends. The sound of her boot connecting with his balls, the groans of pain, his drop to the floor, over and over... there's no acting there, just some serious suffering.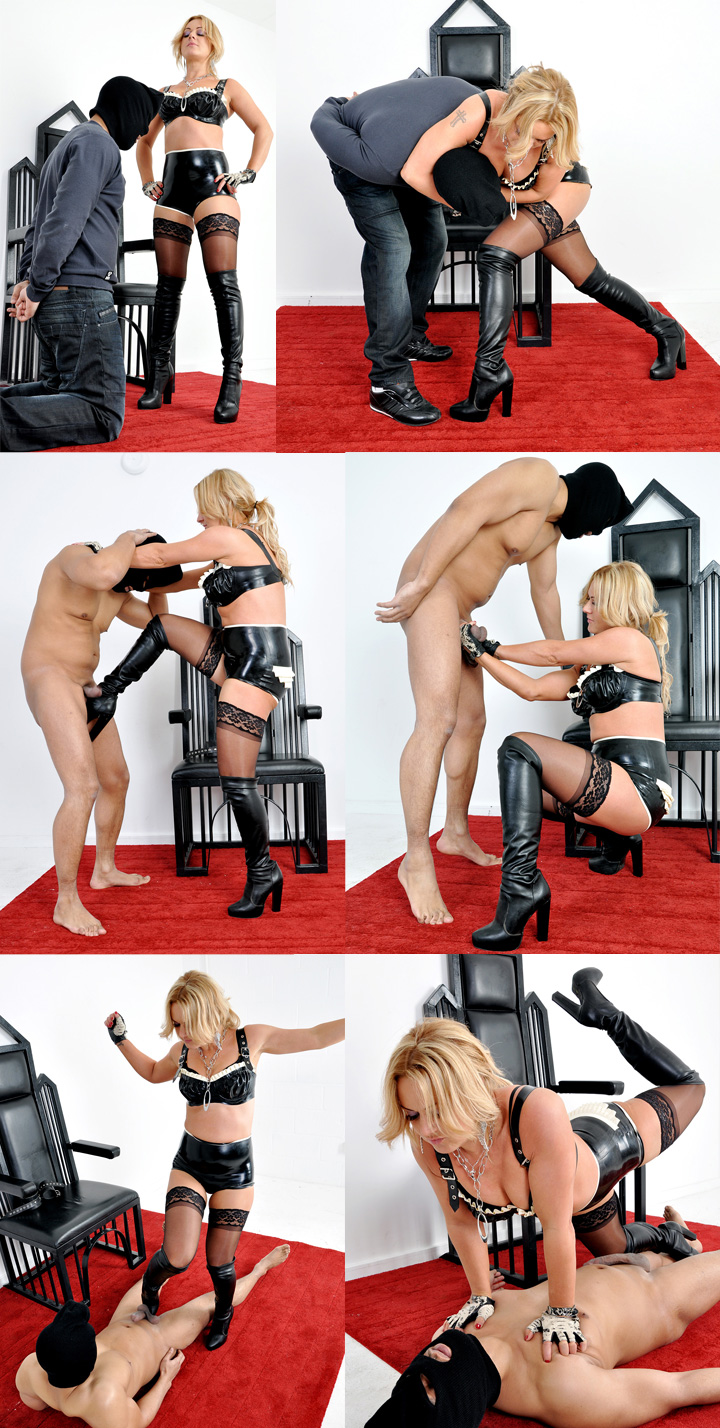 Scene two is more intimate. Slave thirteen must prove his worth if he is to keep his number, his mark of belonging to Mistress Athena. What will he do to be allowed to stay by her side? The correct answer is as follows: anything she wants, whenever and however she wants it. By the end he is black and blue, full of spit and ash, and shivering all over - but his slave's heart is content because he has satisfied her. He knows the pleasure of having been well and truly used by a goddess.