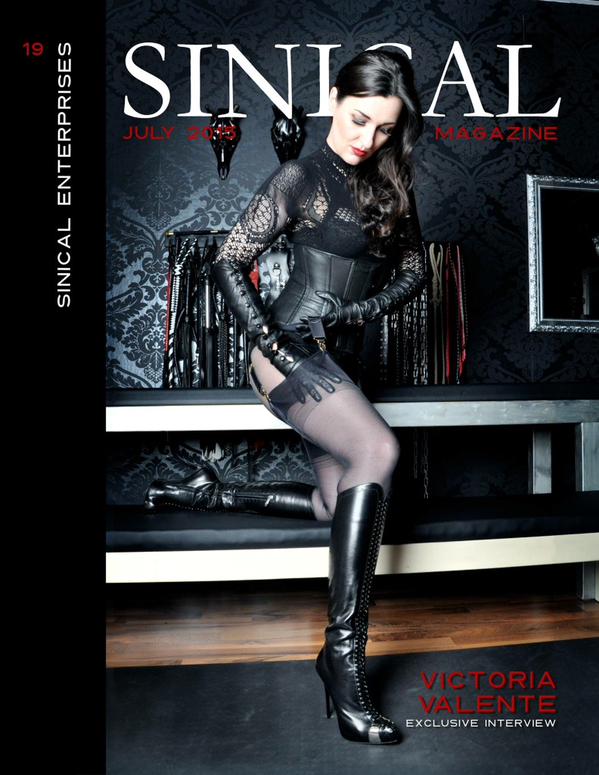 Here at FFF, it's always a great pleasure filming with Lady Victoria Valente. Unquestionably one of the world's leading Dommes, combining style, creativity, intelligence and beauty, with an uncompromising authority and a wealth of experience... a truly intoxicating mix! She is a genuine lover of fetish wear and the dominant lifestyle and we're sure you'll agree that it clearly shines through in her on screen presence.
On our latest shoot at her sumptuous chambers in Stuttgart, Lady Valente invited us to take some extra shots for her Sinical Magazine feature - we were of course honoured and more than happy to oblige. Sinical has a strong representation of all things beautifully kinky in quality magazine form and comes highly recommended!
Here's just a small sample of some of the shots we took on the day - more can be found via the Sinical website. Of course there'll also be many more great movies and photos with Lady Victoria Valente coming soon in our member's area!