This December I teamed up with Femme Fatales Mistress Akella and Mistress Athena for some particularly wicked double domination scenes. If you like sadistic blondes, then you're in for a treat. To start off, in Thirsty for Spit, Mistress Akella and I strap a slaveboy to a steel bondage chair, rendering him helpless, breathless, and very, very wet.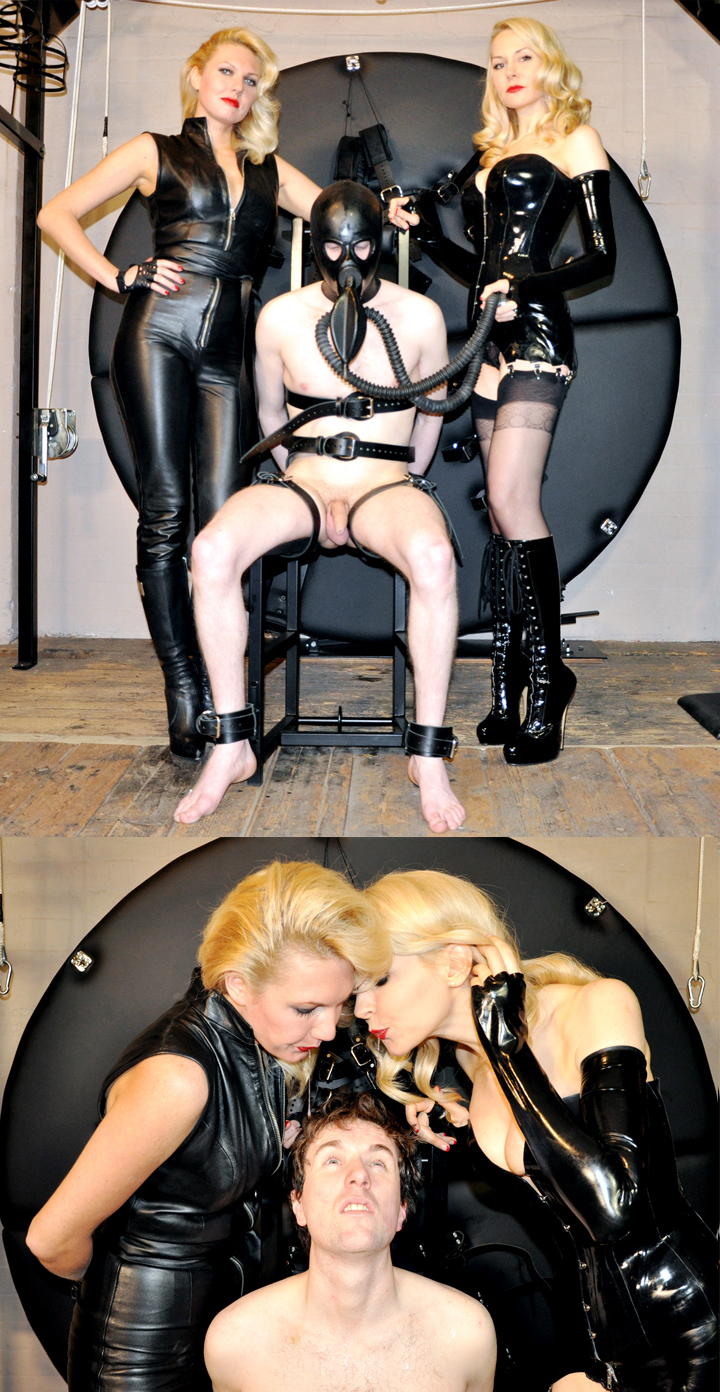 Mistress Akella then set about recording some powerful solo scenes. In Gimp Caning, the newbie slave's attitude gets adjusted. This idiot seemed to think he was there to have his fetish tickled, rather than to serve a lifestyle dominatrix. The "caning game" script was swiftly thrown out as Mistress Akella lost her patience and took control, correcting his misunderstanding of what female dominance is about. You get to see Mistress Akella genuinely angry - a thrill best enjoyed from a safe distance!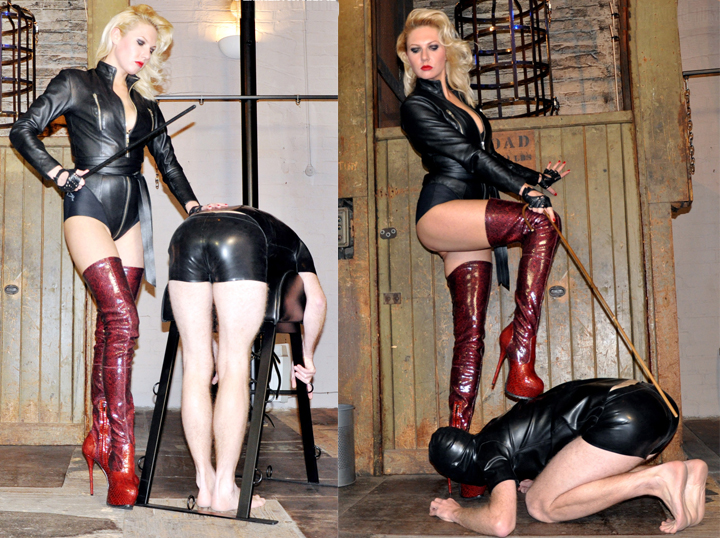 In Spread your Legs, the vicious kicks to the slave's balls echo around the room, along with his cries and Mistress Akella's laughter.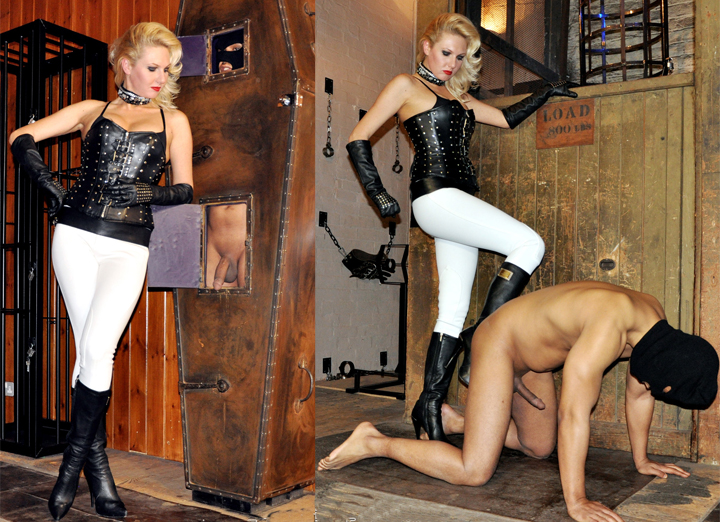 Highly Strung is a particularly intense film, where the helplessness of an inverted whipping has the slave a quivering wreck, as terror meets subspace head-on. After we cut him down, the slave's pupils were blown with fear as he shivered on the floor. When he was finally able to speak through his chattering teeth, the first word to cross his lips was "amazing".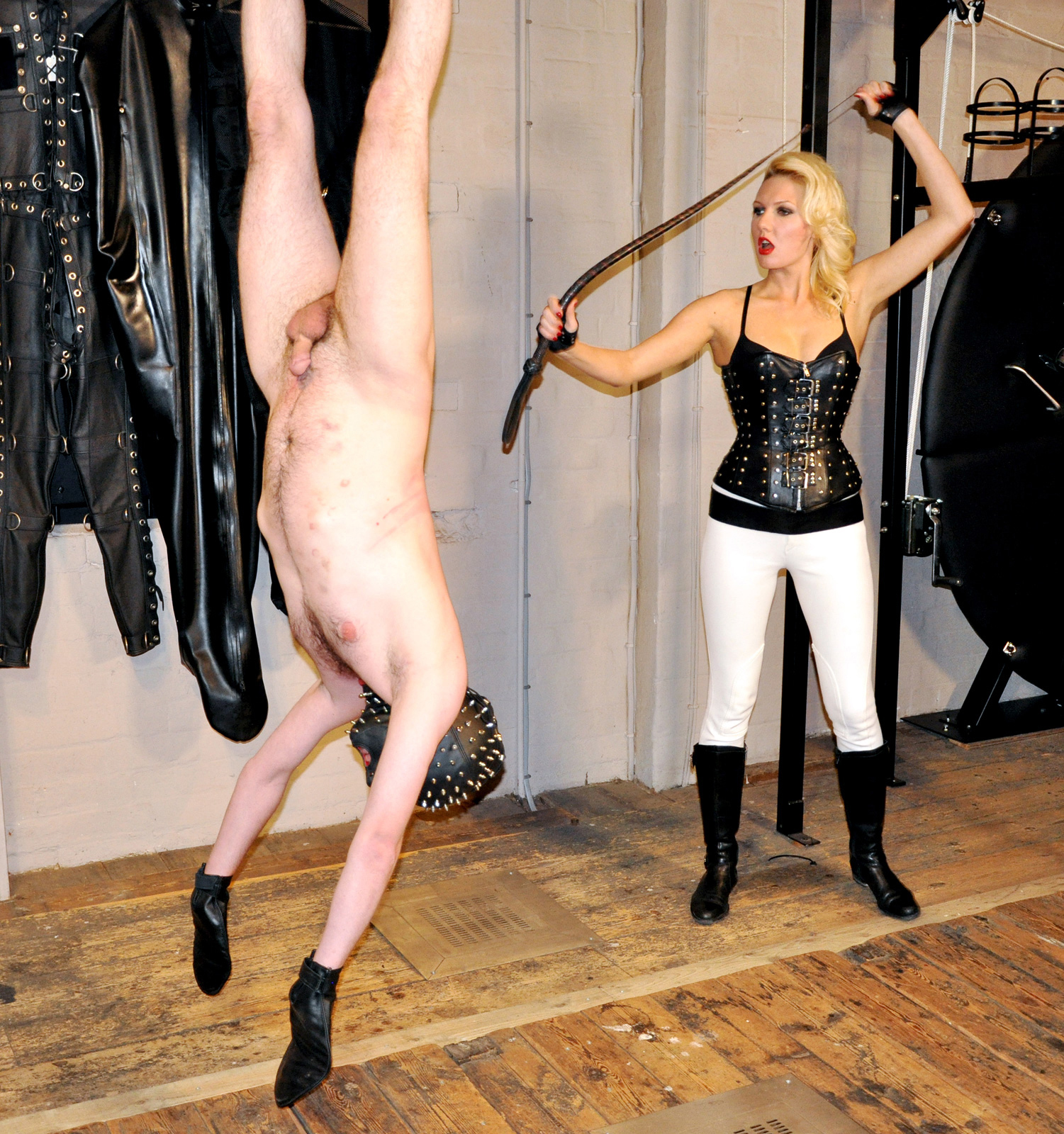 In the Filth and the Fury, Mistress Athena and I drag a slave out into the woods, then have him clean clots of mud from our beautiful boots: mine, classic leather field boots; hers, gleaming rubber Hunter Wellingtons. While were at it, we heaped on the humiliation, spit, and ash. To top it all off, Mistress Athena and I recorded Thrashing, where you see the two of us at our most gleefully sadistic, doubling over laughing as we take the slave to pieces. These films are all due for release soon. Enjoy!