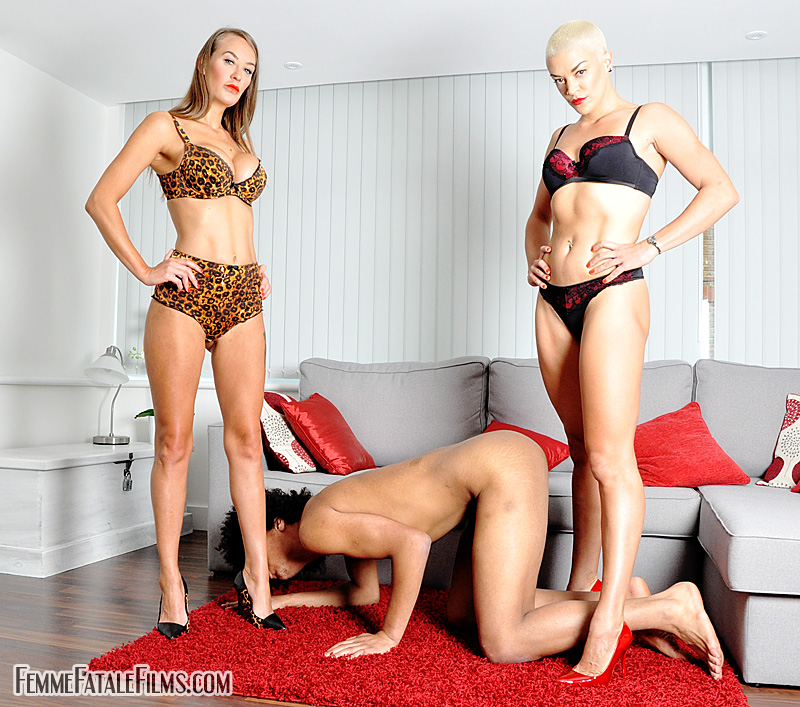 I'm delighted to announce that The Hunteress has returned to the FFF limelight and in amongst the excitement is a dream ballbusting session where she teams up with the incredible Cate Fury. Not for the feint hearted, this develish duo serve up a kick-storming session that will leave any ballbusting fan weak at the knees!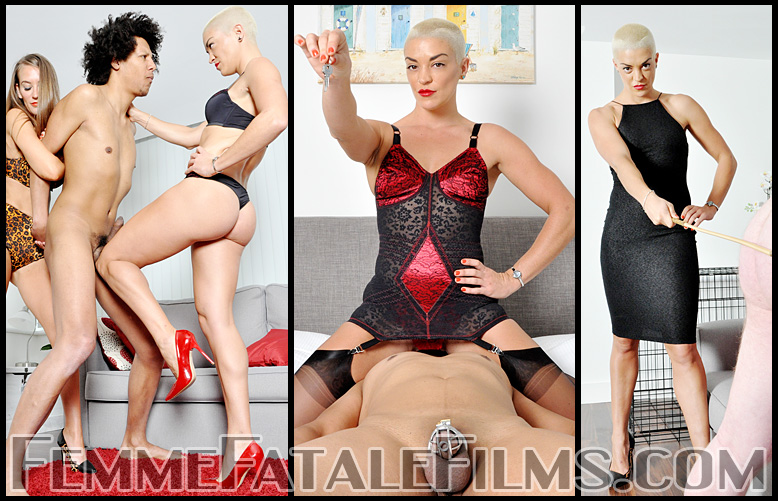 Face sitting, extreme corporal punishment (including a truly awesome bull-whipping scene!) chastity torment and a good hard pegging all feature in the soon-to-be released Hunteress and Cate Fury movies. coming exclusively to FFF. But that's not the only exclusive this month for FFF members...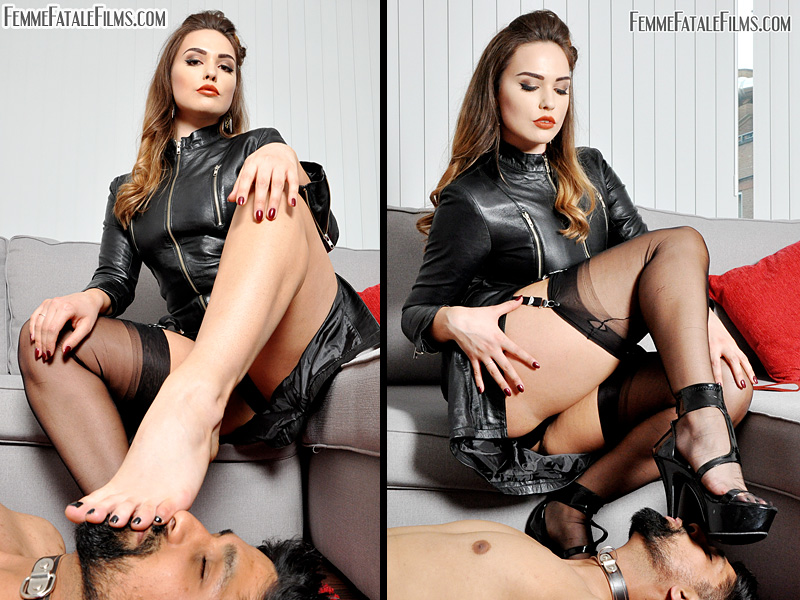 Mistress Serena made her FFF debut with a collection of sensuously explosive scenes, the first of which premieres this coming Saturday. If you love FemDom, you will not want to miss this incredible Domme in action!!!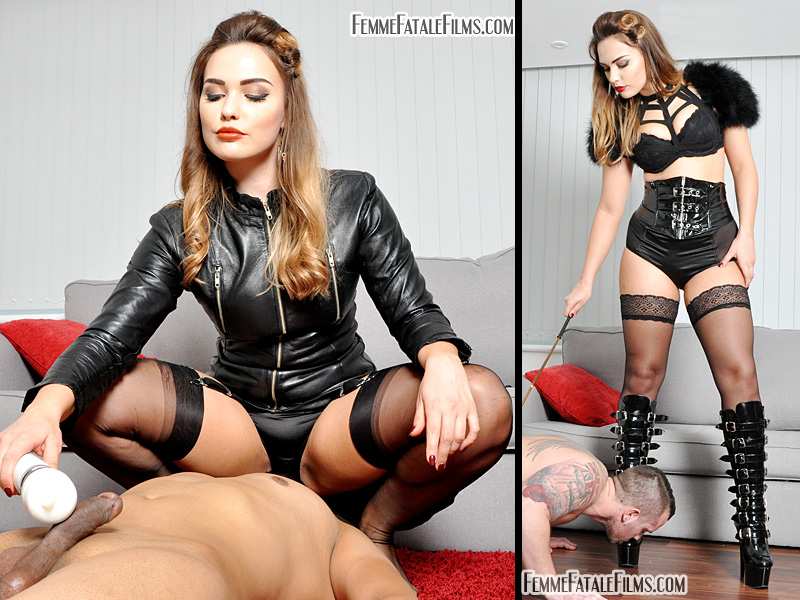 The images below are taken from Mistress Serena's debut title, 'Heaven Scent', with the first part showing to members this coming Saturday. The slave is used for his Mistress's entertainment as she toys with his most sensitive parts, starting with his nipples, before electrifying his cock and balls, all the while sat firmly over his face. The more she teases and torments, the more desperate he is to worship. She decides to let him worship her perfect bottom, but the orgasm this quickly induces, means there is a significant price for him to pay...