My recent travels took me to Berlin, where I teamed up with Lady Mephista, Cybill Troy and her accomplice Hannah Hunt and to Stuttgart, where Lady Valente and I served up a plethora of sessions, on film and in private. Amazing footage from all these highly talented and sublime Dominas will be featuring soon on FFF. For now, here's a brief glimpse of just some of what's to come...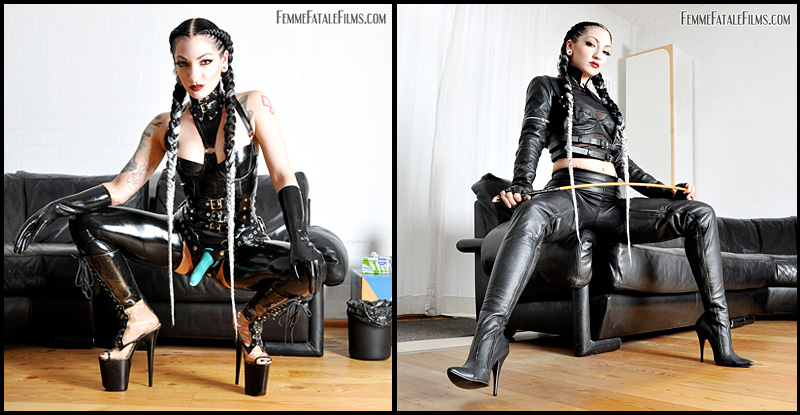 Cybill Toy's reputation goes well before her, a highly respected and experienced Domina based in Los Angeles. Her genuine enthusiasm for Female Supremacy and her uncompromising style in session was a joy to experience first hand and will be a special treat for our members over the coming few weeks.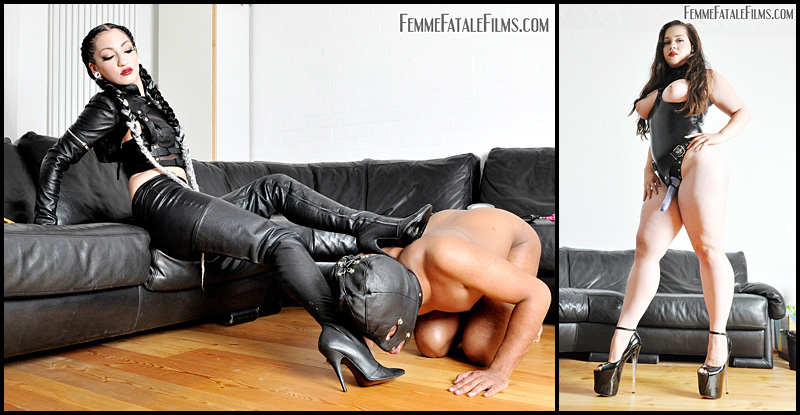 Cybill Troy in the forthcoming title 'Cybill's Way' and Hannah Hunt, ready for strap-on action.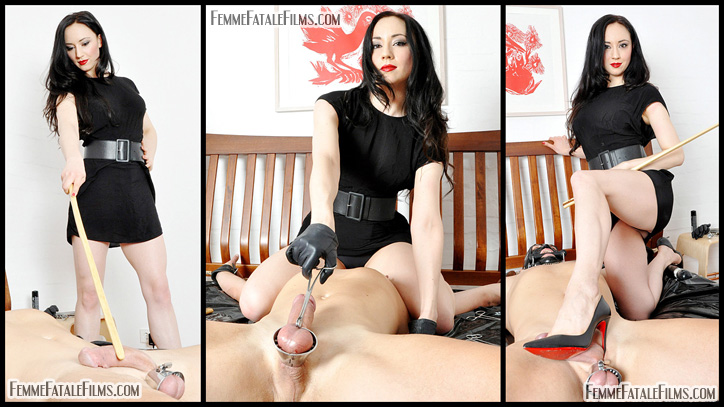 Lady Mephista in the movie 'Pain To Cum', now showing in the members area. Lady Mephista is based in Berlin, but travels around Europe regularly in her pursuit of Female Dominance. From the very first moment we met, I could see exactly why so many fall for her assertively seductive charms. The first scene we shot on a bondage bed with one of her most devoted personal slaves. The action is extreme, yet the calm and mesmerizing way in which Lady Mephista gets the best out of her slave was magical to watch.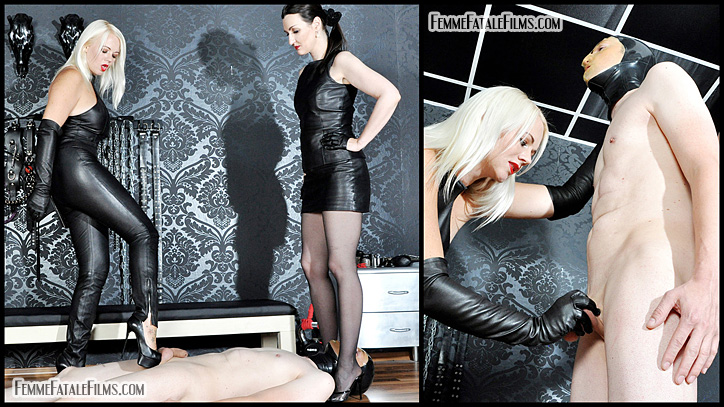 Mistress Heather and Lady Victoria Valente in a double domme ballbusting feast, entitled 'Double Busting', now showing to members.
There were a wealth of great scenes shot with all of the above Dommes, way too many to feature in this post, however I will be updating the blog with more teaser pics as and when they become available.