Next Tuesday, the first part of 'Heels & Nylons' is released. A fortunate slave beneath my feet gets to relish my sweet scented nylons, a scene I especially enjoyed with the slave squirming beneath me and then begging for more as I smothered his face and toyed with his cock and balls.
For me, fully fashioned nylons mean sheer indulgence, luxury and desire. I love the sensation of soft silky nylons against my skin and the way they compliment shapely feminine legs. It's amusing to see how men react when they catch a glimpse of stocking tops or a perfect seam running up from the back of sky scraper stiletto heels.
Nylons have a certain nostalgic sexiness about them and are a stalwart of the Femme Fatale. Naturally at FFF we have a multitude of movies where fully fashioned nylons feature, including the following titles, which represent just a few of the many favourites of mine...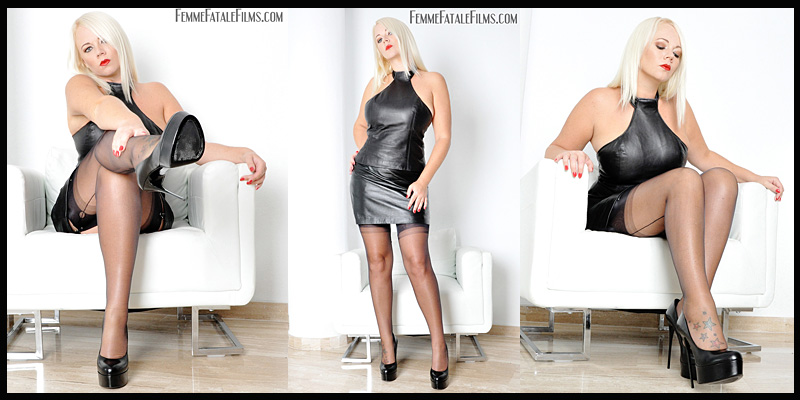 Mistress Heather in 'Heels & Nylons'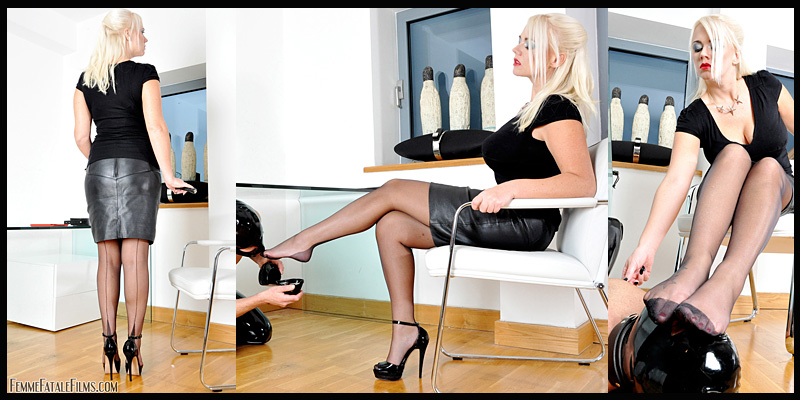 Mistress Heather in 'Office Apprentice'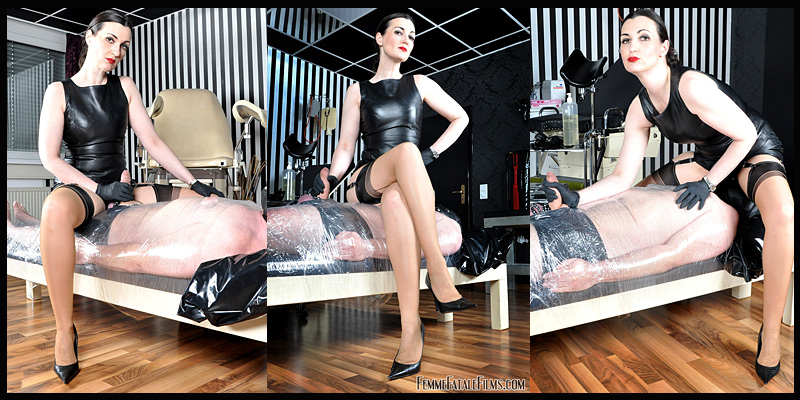 Lady Victoria Valente in 'Milking Day'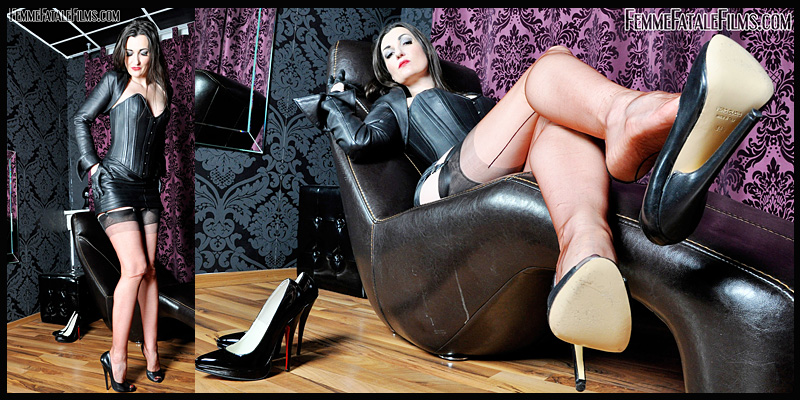 Lady Victoria Valente in 'Fragrant Feet'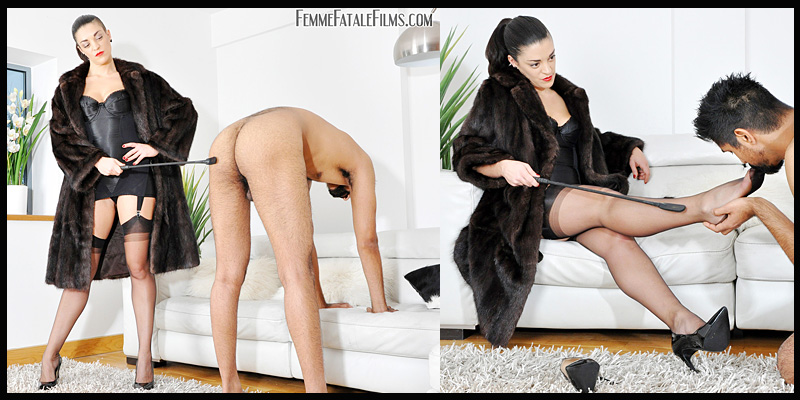 The Hunteress in 'Foot Focus'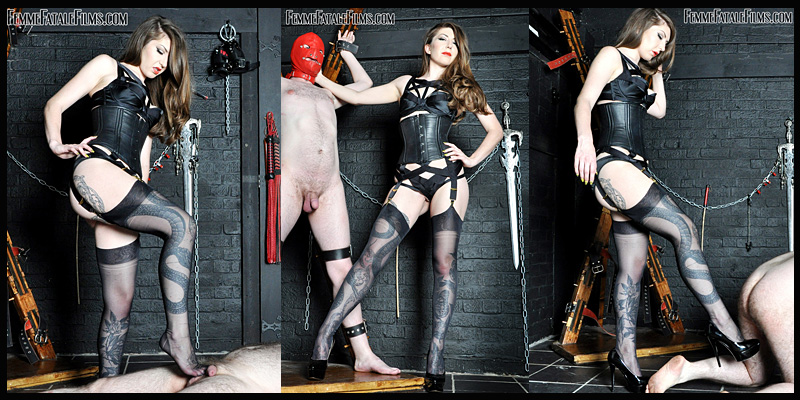 Miss Alex in 'Breaking In Balls'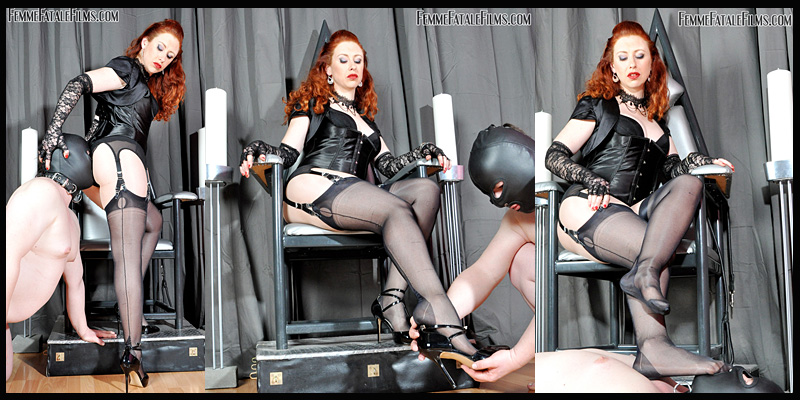 Lady Renee in 'Foot Suck & Wank'