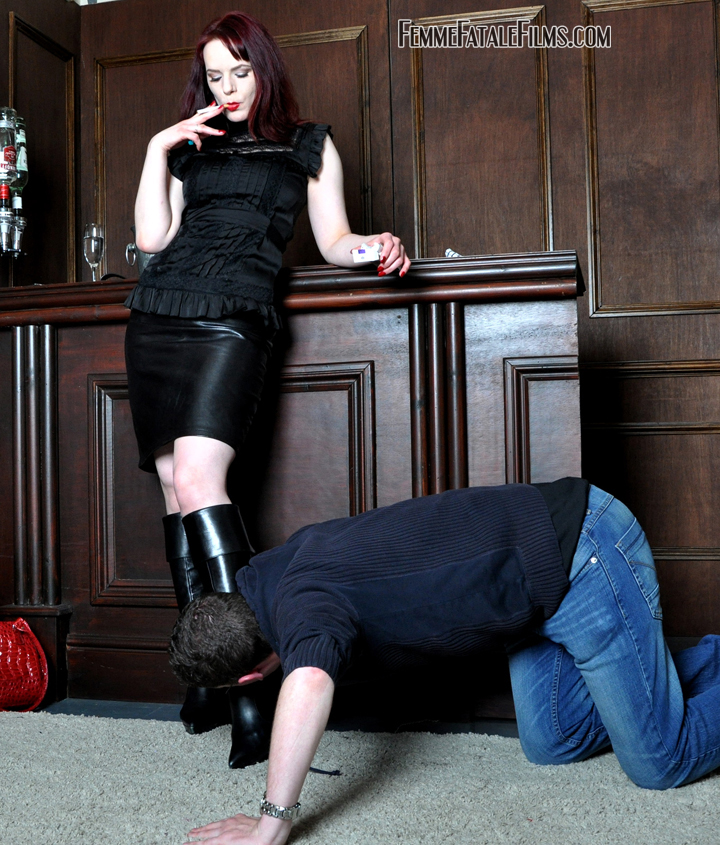 It's as if your dream has come to life. Just imagine, you walk into a bar and the she is, She, the dominant femme fatale of your dreams, who not only has the power to make grown men grovel at her feet in public, but isn't afraid to use that power. Would you dare approach her and offer your eternal devotion - or would you freeze in place, with the image of her breathtaking dominance seared into your brain, to haunt you for the rest of your life? These images are taken from Mistress Rebekka Raynor's film, Belittled in the Bar.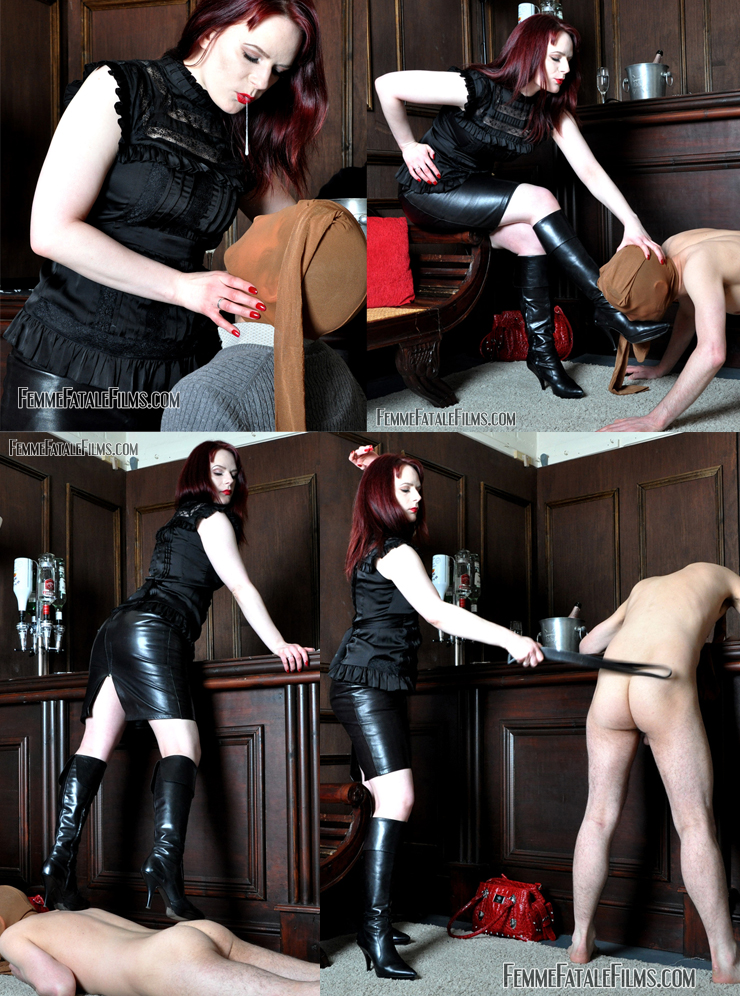 The film Party Preparations features more of Ms Raynor at her best. Majestic in a floor-length latex gown and fur stole, she purrs the most incisive cruelty from between scarlet lips. The way she sees through a slave, then reads his secrets and weaknesses aloud, is uniquely cruel. And that isn't to say that she spares the flesh! No, somehow, she uses the emotional dissection of her slaves to spur them on to endure ever more physical pain... to her obvious pleasure.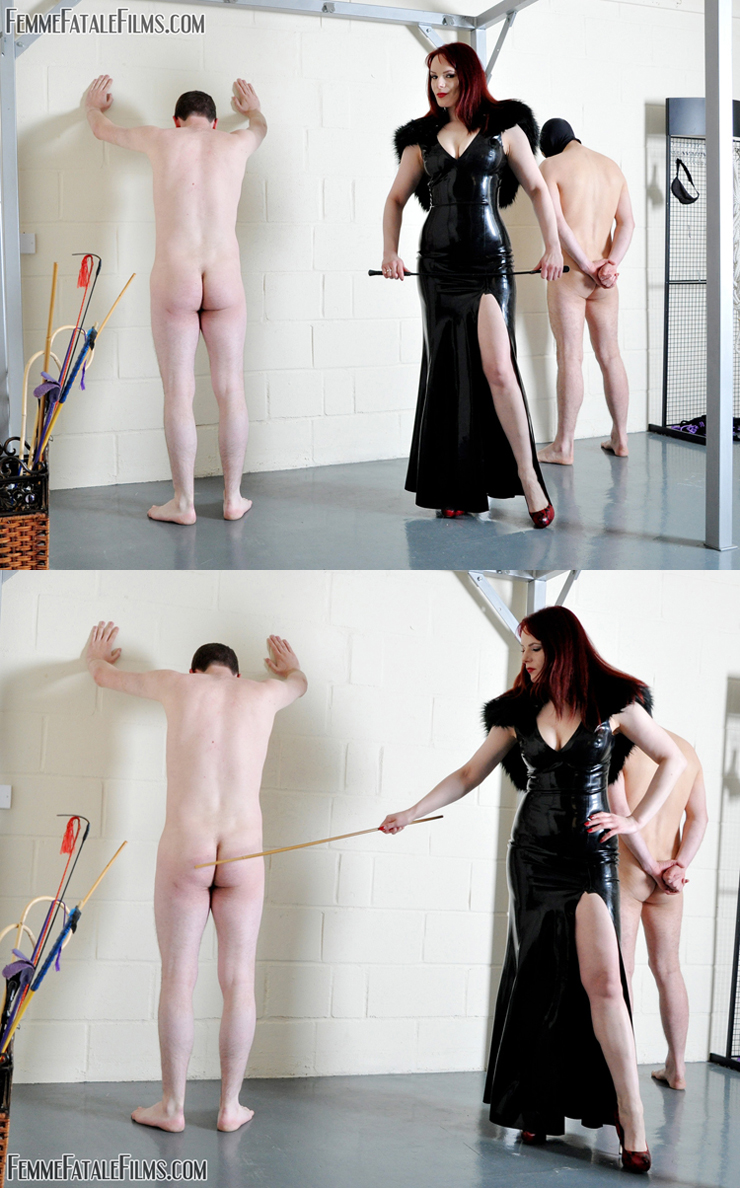 I have long admired her artful sadism, so much so that I recently insisted one of my slaves apply to serve her in an extreme session. Mistress Rebekka was kind enough to agree to keep him on his toes while I was away from London. You can learn more about that session here in my diary, or get the really juicy photos here on Ms Raynor's site.