"Shall I get a pair of scissors and cut them off?"
Ms Nikki has been active in the adult scene all of her adult life, published worldwide in genres stretching from glamour through to hard BDSM, excelling as a model, actress, and professional dominatrix. Her interest in fetish predates her professional involvement, back to a very (very!) early age. Perhaps it is the innate nature of her orientation which has given her the self-confidence to operate in her unique manner: down-to-earth and unafraid to laugh and smile, while at the same time oozing dominance and inflicting suffering with ease.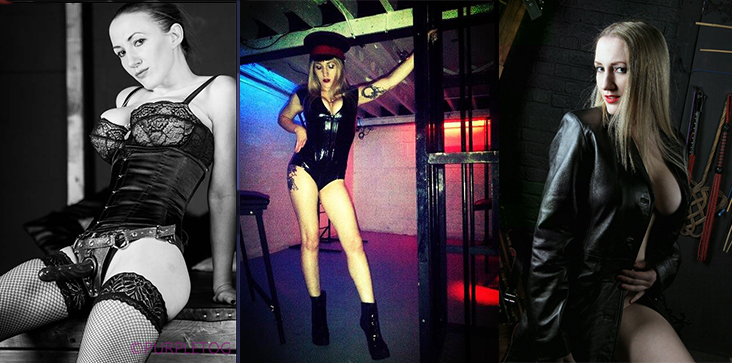 The quotation which opened this article was taken from Nikki's Nuts for Busting, an intense scene we captured between Ms Nikki and one of her devoted slaves. For those of you who love ball-busting, this film is a must-see. For the less seasoned viewer, I'm willing to bet you will cross your legs rather quickly - despite your being at a very safe distance.
Clamping Torment offers a delicious combination of pleasure and pain as Ms Nikki abuses her slave's erogenous zones, then silences him by sitting firmly on his face. One might accuse the slave of making noise to court the face-sitting - but I defy anyone to keep silent with nipples tormented past scarlet, or when taking a right jab to the testicles.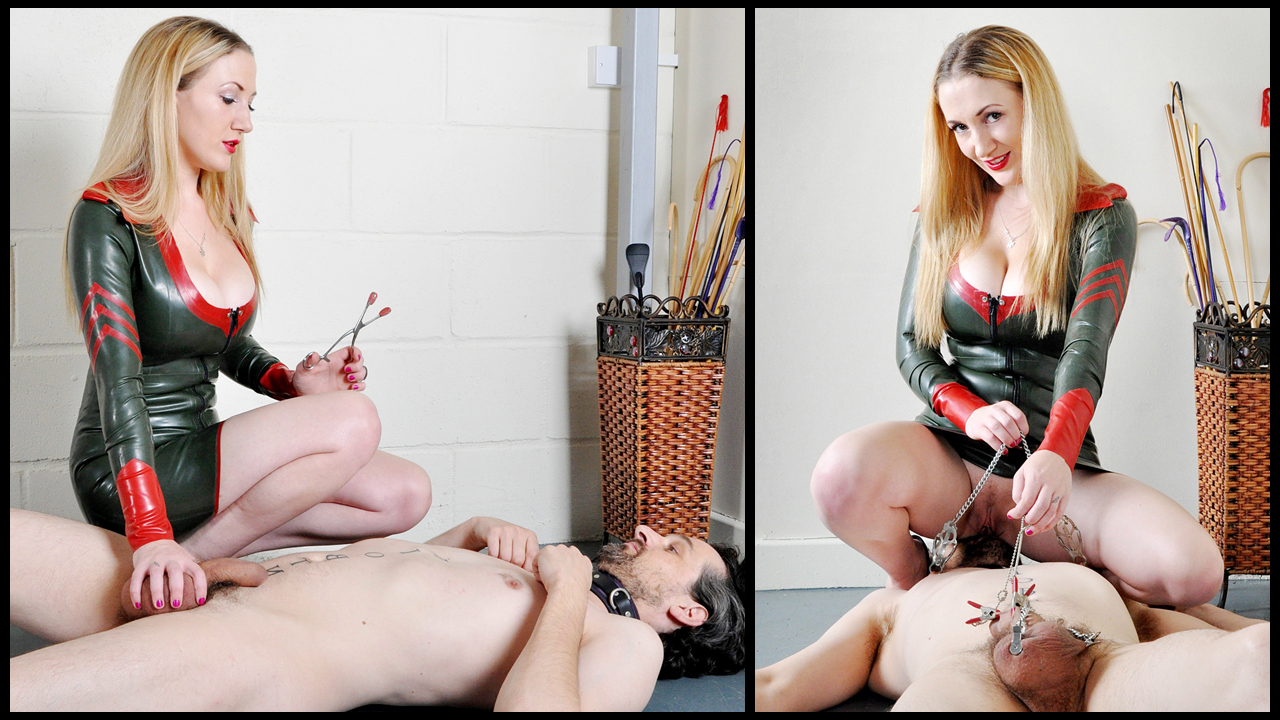 Rich Reward is a display of classic slave training. If the slave is to have any pleasure, he must please Mistress first. The mere thought of his reward - being smothered with Ms Nikki's luscious breasts - is sufficiently motivating to drive him through a hand spanking, cropping, and caning, despite his disinclination to being thrashed.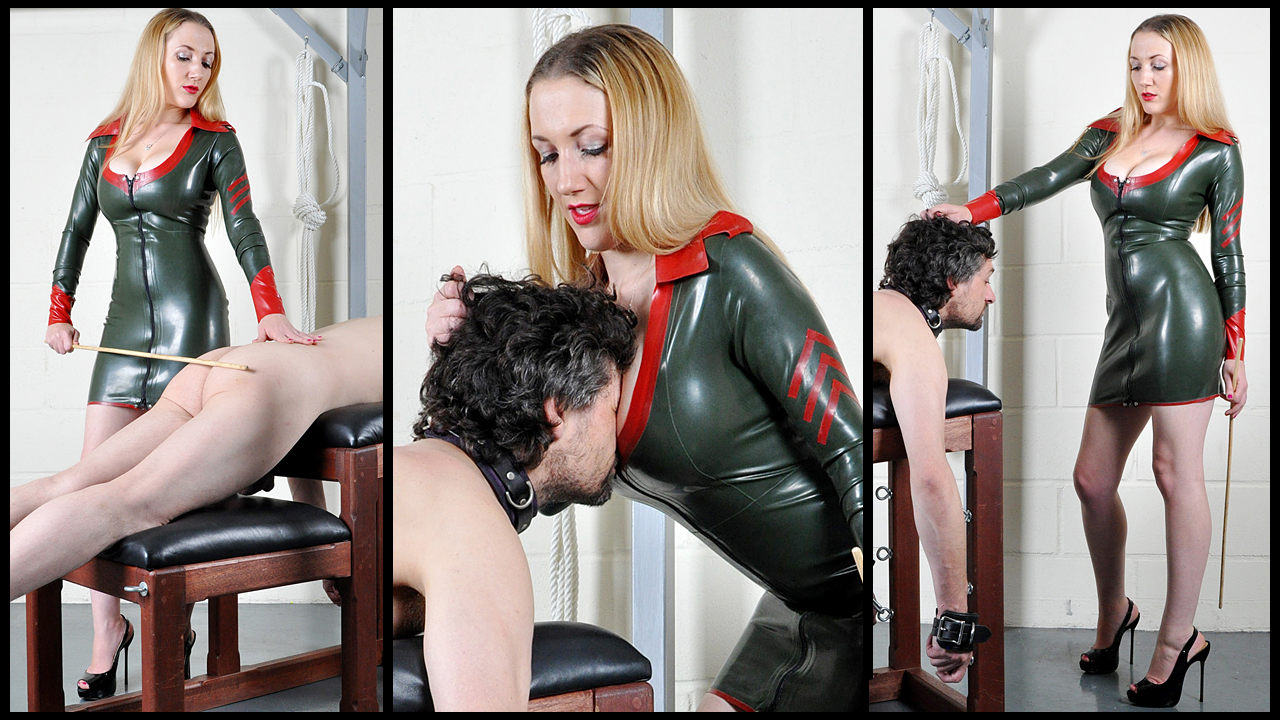 Spit Clean Boots is quite neatly titled, as Ms Nikki directs her slave through the cleaning and worship of her leather thigh-boots while she luxuriates with a cigarette, rightfully using her slave as a receptacle for her ash, smoke, and spit. Of course, her spit-polished boots are too lovely to ignore, so Ms Nikki puts them to use trampling her slave, paying special attention to his already-abused genitalia.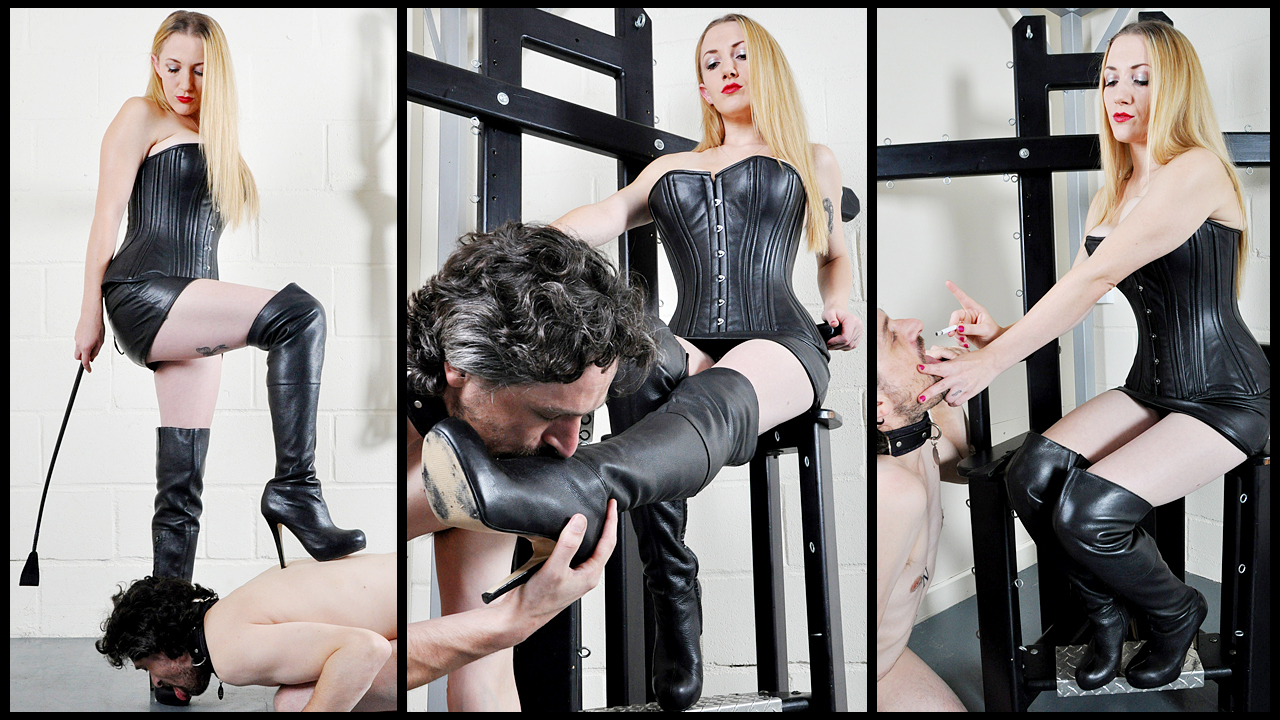 Finally, Love My Boots gives you what you so desperately want, some time alone with Ms Nikki. Here is a chance to practice your worship skills as Ms Nikki instructs you in how she likes things done. Pay attention, boy. You may learn something. You are watching these films for purely educational purposes, aren't you?