Mistress Petite made a big impression on her first shoot with us at the end of last year! Several of her movies are already available to members, in which she brings a unique and refreshingly new style of domination. I particularly enjoy Mistress Petite's creativity in humiliation and slave games.
Whilst most of Mistress Petite's time is spent dominating slaves in Bristol, she does occasionally travel to other UK cities for sessions. For those of you further afield or too nervous for real time sessions, Mistress Petite is a true expert in webcam sessions. Exceptionally inventive with a razor sharp wit! Information on serving this gifted Domina can be found on her website here.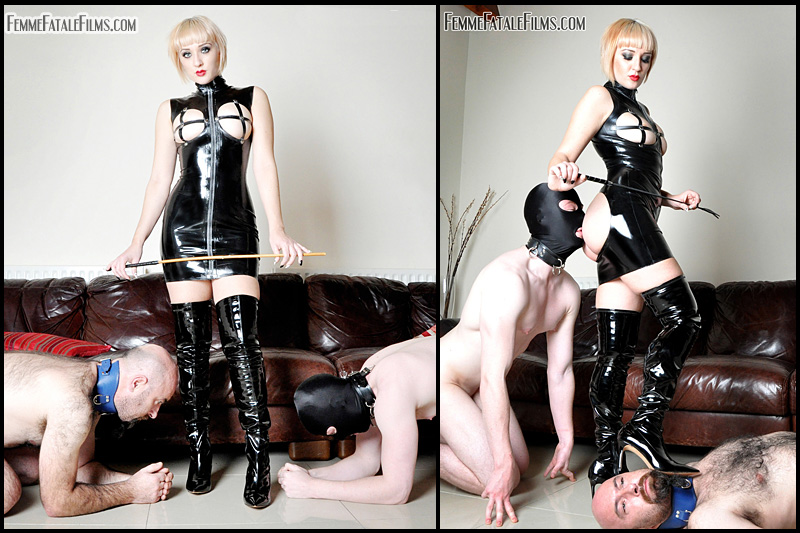 From the Movie 'Beaten To Beat'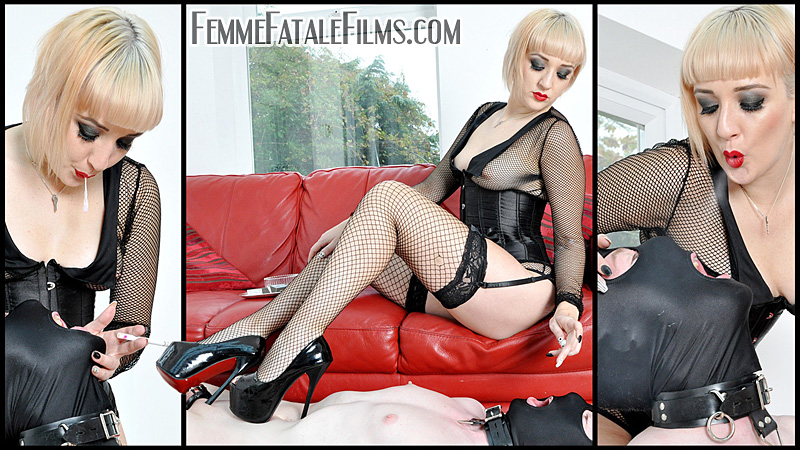 From the Movie 'Smokey Lust'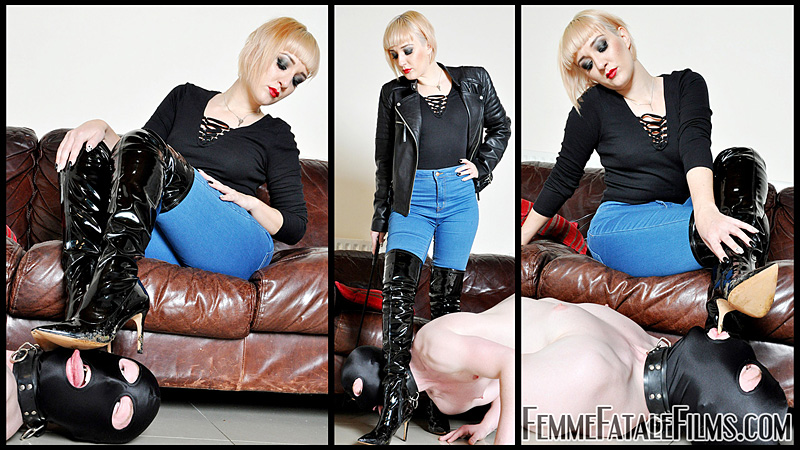 From the Movie 'Gag On My Boots'
See Mistress Petite in action inside the members area now and see exactly how this great new Femme Fatale gets a kick out dominating her slaves!