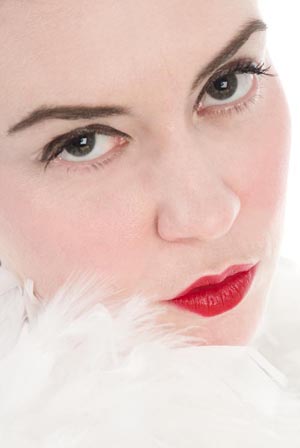 Thursday the 13th of September, 2012 - 6.30 p.m. to 8.30 p.m.
Venue: Sh! Women's Erotic Emporium, 57 Hoxton Square, London, N1 6PB, 020 7613 5458
This class is a Women Only event!
BDSM is not all spiked heels and whacked bottoms, as by attending this special workshop you will discover. It is to be given by one of London's celebrated professional Mistresses, Miss Myers, who will share a tantalising range of the subtle secrets of her world that will inspire and invigorate bedroom time.
Let Miss Myers unlock for you the sensual possibilities and the intense erotic pleasures that can be experienced between you and your partner, when you dare to put yourself in the driving seat. You will learn that partners do not have to be by nature submissive to enjoy capitulation to a controlling will in the bedroom.
In this women-only workshop you will be initiated into the timeless methods and skills used by Mistresses to govern the desire and sexual arousal of another. Miss Myers will show you that through techniques such as tied and teased, your partner's desires can be raised and yet artfully controlled. She will explain to you how to discover your inner Seductress, by expanding both your wardrobe and your mind to reveal a new and potent persona, the Goddess and Mistress of your partner's secret dreams.