We recently took a trip to Germany to visit Lady Victoria Valente. As you'll see from the photos below, she is as elegant as ever - always immaculate in the finest leather, furs, and fully-fashioned stockings. You've got a number of titles to look forward to.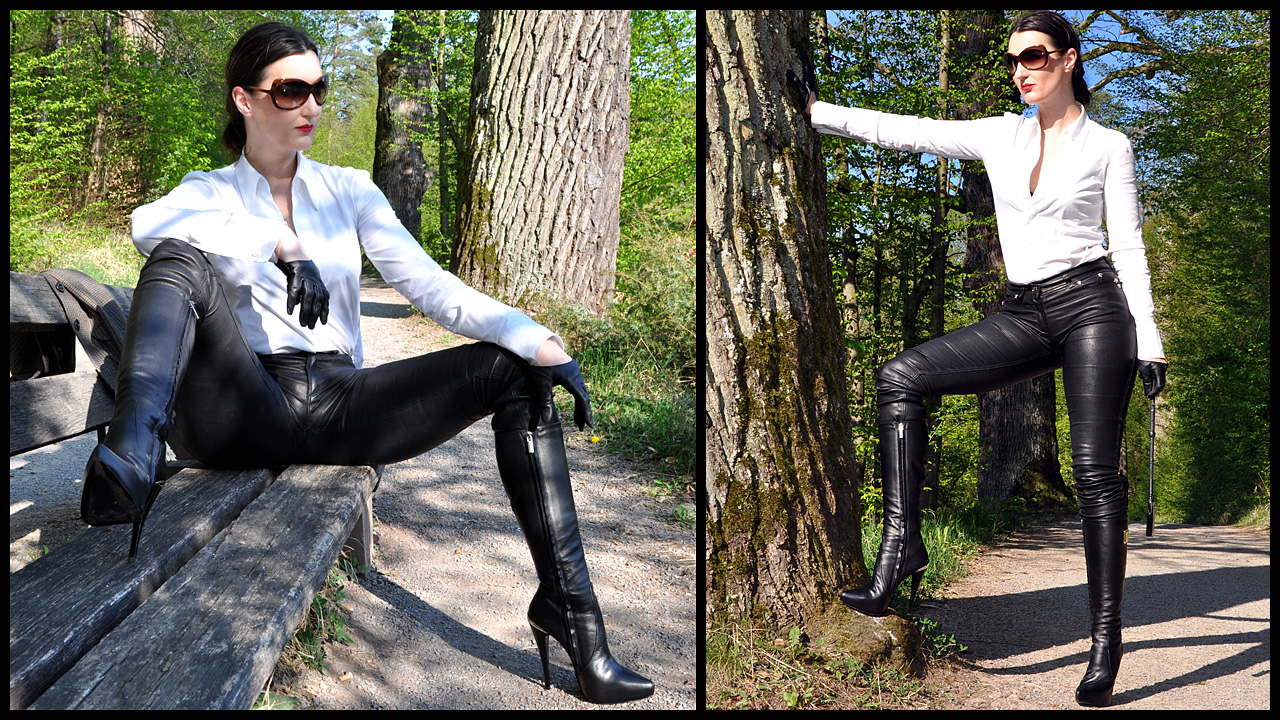 Outdoor Boot Wank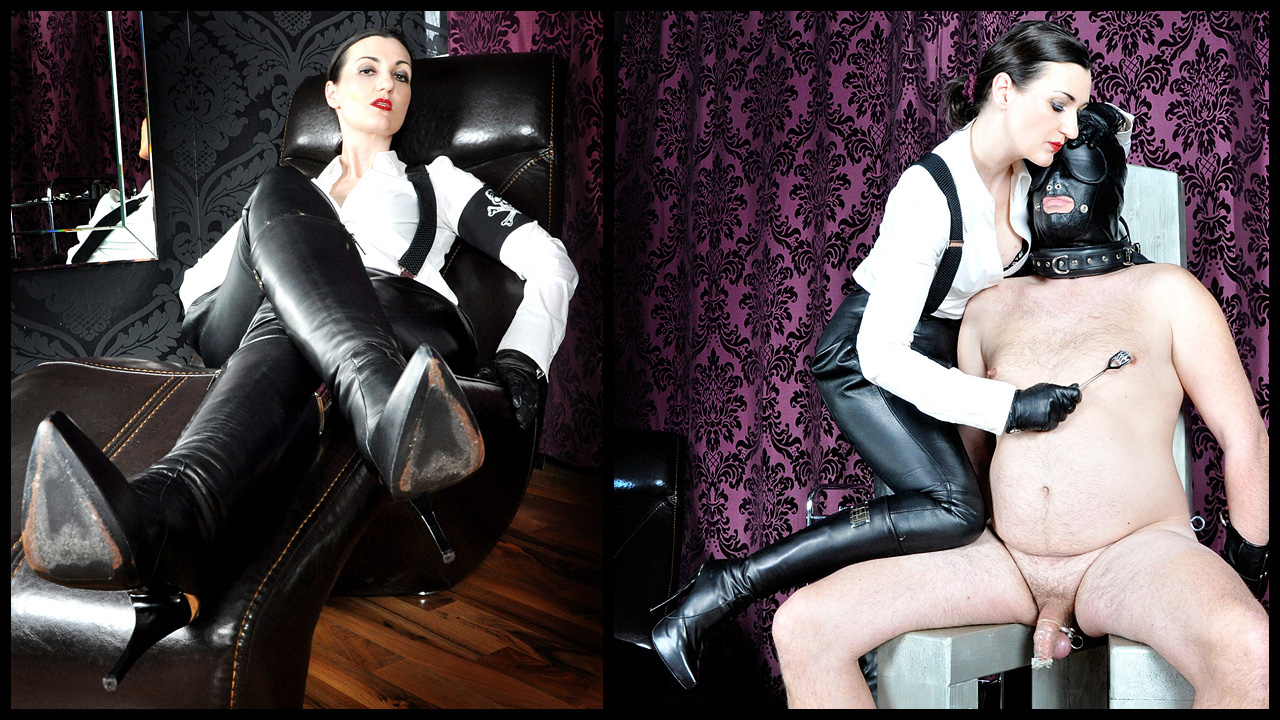 No Escape From Slave Camp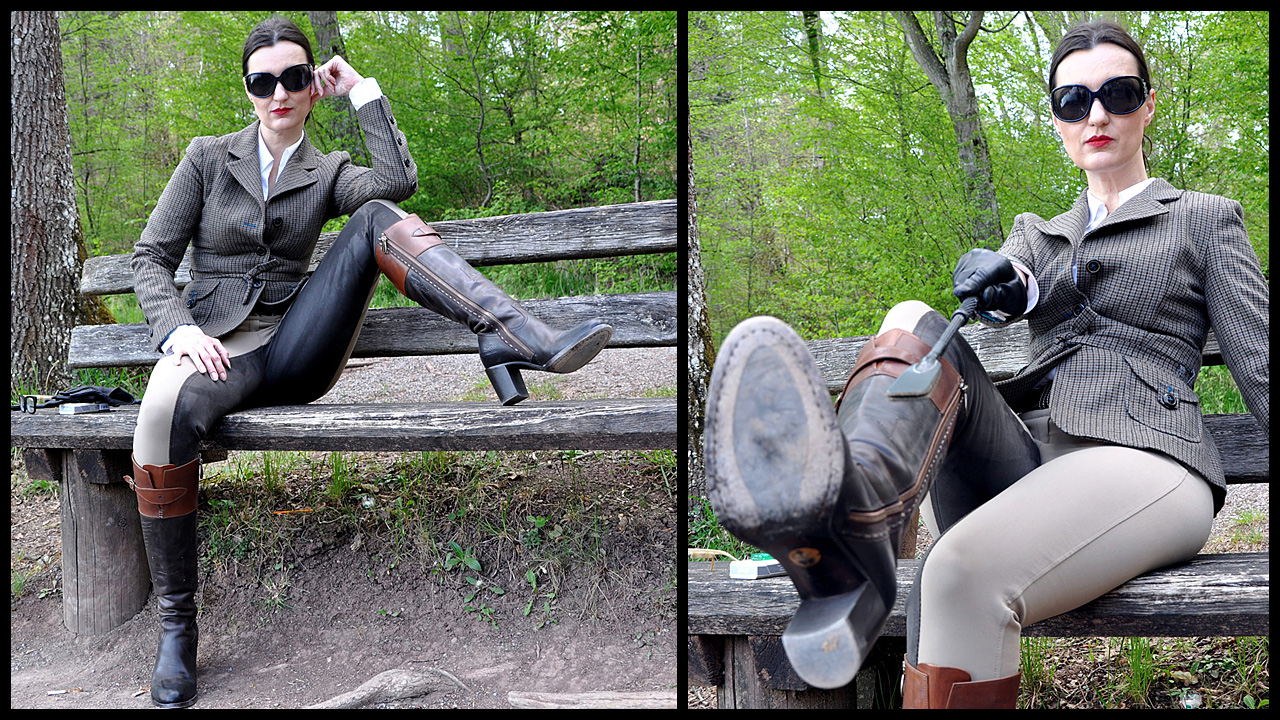 Woods Walk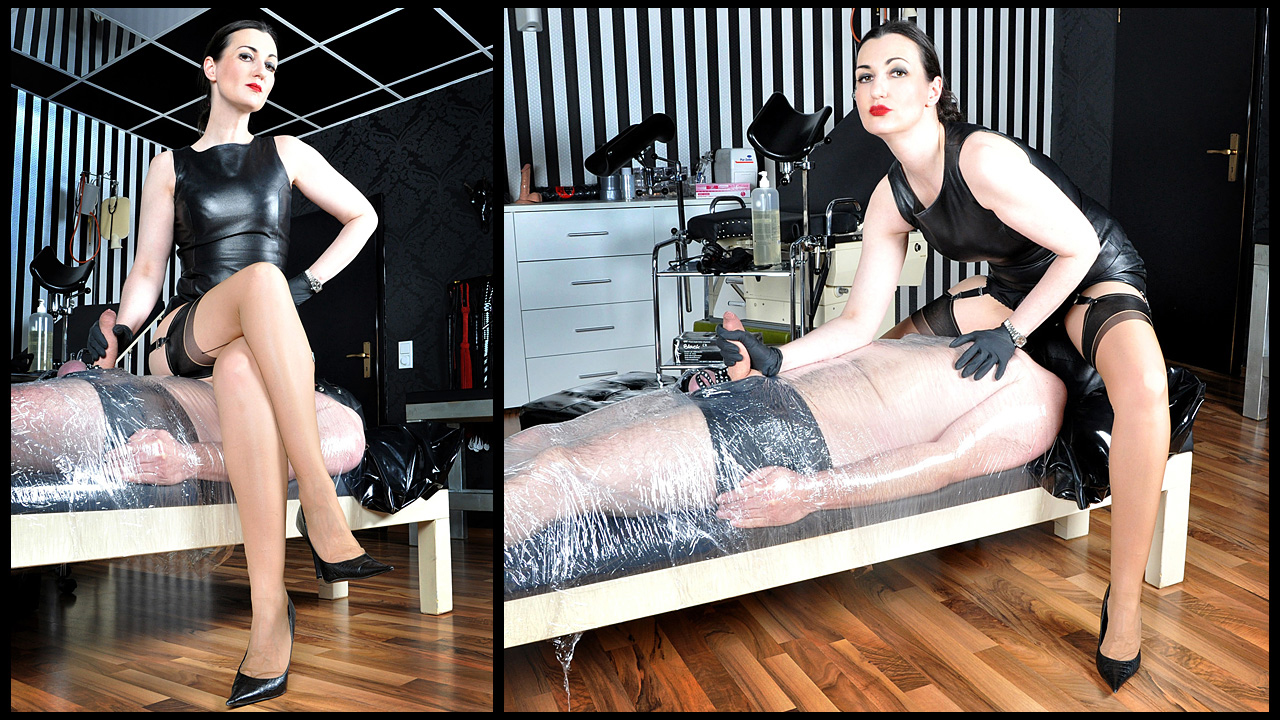 Milking Day
Wank In The Woods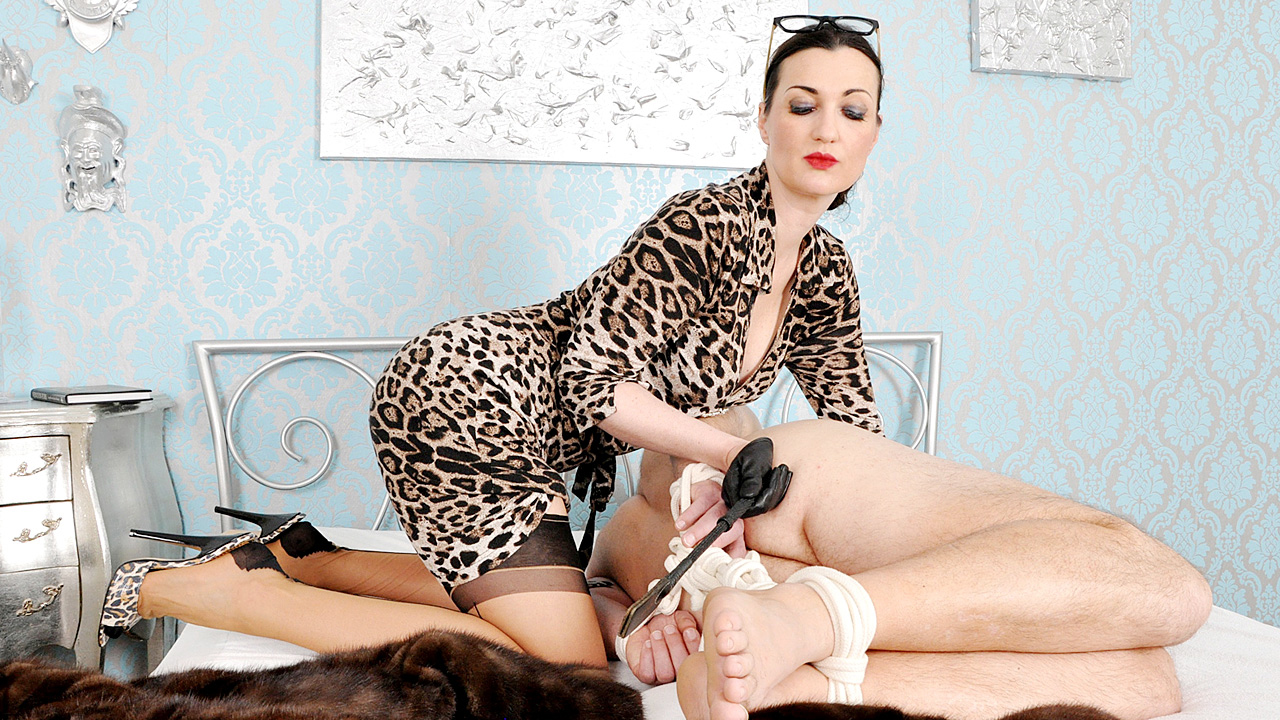 Victoria In Furs
Normally I would give you a tantalising description of what to you can look forward to seeing in these films; however, this time around, I urge you to use the search bar on the home page of this site. Just type in the film title of your choice to see the free trailer for each one. You'll see; it's so much better coming from Victoria Valente herself, with that gorgeous accent... and in action.